Meta Schettler, Ph.D.
Associate Professor
Africana Studies
Email: mschettl@csufresno.edu
Educational Background:
Undergraduate School: Brown University
Graduate School: Yale University, M.A.
Temple University, Ph.D.
Previous Teaching:
Louisiana State University, English Department
Personal Statement:
Dr. Meta L. Schettler is an associate professor who has been teaching in the Africana Studies Program since Fall 2000. Her research interests include African American literature, South African politics and African literature. She has had papers published in the International Journal of Africana Studies, Obsidian, Valley Voices, Abafazi, and Safundi: The Journal of South African and American Comparative Studies. She was mentored by Black poet Michael Harper as an undergraduate and studied with Kenyan novelist Ngugi wa' Thiong'o as a graduate student. She has been writing about African American writers and haiku, especially Sonia Sanchez and Richard Wright, since 2008, and has been involved with the San Joaquin Valley Writing Project since 2011. Recent publications include "Radical Connections/Radical Breaks: African American Writers and the Haiku Form" in Ethnic Literatures and Transnationalism, published by Routledge (2014) and "An African High Priestess of Haiku: Sonia Sanchez and the Principles of a Black Aesthetic" in African American Haiku: Cultural Vision, published by University Press of Mississippi, (2016).
CSUF Courses Taught
SSCI 180: Diversity in the U.S.
AFRS 104W: Writing About American Inequality
AFRS 150: South Africa
AFRS 164: African Cultural Perspectives
AFRS 129: African American Literacy Classics
Previous Research
Dissertation: " Malibongwe: Personal Narratives of Women in the Armed Struggle in South Africa"
Master's Thesis: "Rainbow in Motion: A Kaleidoscope of Readings, Selected Poems by Rita Dove and Michael S. Harper"
Professional Organization Memberships
National Council of Black Studies
African Literature Association
MELUS-The Society for the Study of the Multi-Ethnic Literature of the U.S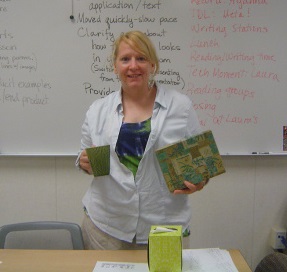 Campus Resources: