DeAnna Reese
Professor of History and Africana Studies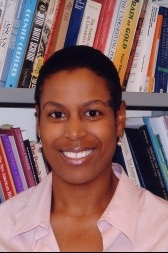 Office: Social Sciences 125
Email: dreese@csufresno.edu
Office Phone: 559-278-6358
Education:
Ph.D. - University of Missouri-Columbia (2004)
M.A. - University of Missouri-Columbia
B.A. - University of California, Riverside
Fall 2023
| Course | Days/Times |
| --- | --- |
| HIST 178 - History of African Americans | TTH 12:30 - 1:45 pm |
Spring 2024
| Course | Days/Times |
| --- | --- |
| TBD | TBD |
| TBD | TBD |
Twentieth-Century U.S. African American History
Women's History
Social History
Urban History
Book Chapters and Articles:
"Sapphires Gone Wild: The Politics of Black Women's Respectability in the Age of the Ratchet," Co-authored with Delia C. Gillis In Challenging Misrepresentations of Black Womanhood: Media, Literature, and Theory Eds. Marquita M. Gammage and Anwinisha Alameen-Shavers Anthem Press, March, 2019.
"When they go low, we go high": African American Women Torchbearers for Democracy and the 2016 Democratic National Convention: Co-authored with Delia C. Gillis In Nasty Women and Bad Hombres: History Reflections on the 2016 Presidential Election Eds. Christine Kray, Tamar Carroll, and Hinda Mandell University of Rochester Press (Gender and Race in American History Series), 2018.
"Learning from History: Contemporary Issues in Black and Africana Studies, co-authored with Malik Simba In Black Culture and Experience: Contemporary Issues Eds. Venise Berry, Anita Flemming-Rife, and ayo dayo Peter Lang Publishing Inc. 2015.
"Stories Worth Telling: How Kerry Washington Balances Brains, Beauty, and Power in Hollywood," In Smart Chicks on Screen: Representing Women's Intellect in Film and Television Ed. Laura M. D'Amore Rowman & Littlefield, 2014.
Undergraduate:
American History from 1877
Historical Research & Writing
Gender, Culture, and Ethnicity in the Progressive Era
American Immigration and Ethnic History
Gendered Perspectives on American Immigration


Graduate:
American Immigration and Ethnic History


AFRS Program:
Slavery and the American Experience
African American Women
The African American Community
Poverty and Inequality
"'Solid As A Rock:' Historicizing a Half-Century of Black Love on American Television"