Ethan J. Kytle
Professor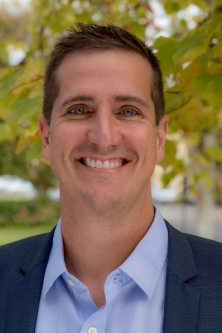 Office Location
Social Science 127
Email: ekytle@csufresno.edu
Office phone: 559-278-6876
Education:
Ph.D. - University of North Carolina, Chapel Hill (2004)
M.A. - University of North Carolina, Chapel Hill (1999)
B.A. - Haverford College
Fall 2021 Courses
Fall 2021 Courses

| Course(s) | Date/Time |
| --- | --- |
| HIST 11 - American History to 1877 | MWF 11:00-11:50 am |
| HIST 158 - American Civil War | MWF 9:00 - 9:50 am |
Research/Teaching Interests: 19th-Century America; Intellectual and Cultural History; Civil War and Reconstruction; Slavery and Abolition; U.S. South; Historical Memory
Select Publications:
Books:
Denmark Vesey's Garden: Slavery and Memory in the Cradle of the Confederacy (The New Press, April 2018) [co-authored with Blain Roberts]
Finalist, 2019 Northern California Book Award
Finalist, 2018 George C. Rogers Jr. Award for best book of South Carolina history
Named one of the "Best Books of 2018" by Kirkus Reviews, Black Perspectives, Zocalo Public Square, Civil War Monitor, and book critics for the New York Times and Chicago Tribune.
http://thenewpress.com/books/denmark-veseys-garden
Romantic Reformers and the Antislavery Struggle in the Civil War Era (Cambridge University Press, August 2014; paperback, March 2016)
https://www.amazon.com/Romantic-Reformers-Antislavery-Struggle-Civil/dp/1107426987/ref=mt_paperback?_encoding=UTF8&me=
Articles and Book Chapters:
"Fact, Fancy, and Nat Fuller's Feast in 1865 and 2015," in Adam Domby and Simon Lewis, eds., Freedoms Gained and Lost: Reconstruction and Its Meaning 150 Years Later (Fordham University Press, forthcoming 2021)
"'Our Job Is to Get It Picked': Volunteerism, Coercion, and the California Farm Labor Crisis of 1942," Boom California, November 2020 [coauthored with Blain Roberts]
"Broken Tributes to a Morally Bankrupt," in Catherine Clinton and Jim Downs, eds., Confederate Statues and Memorialization (University of George Press, April 2019) [coauthored with Blain Roberts]
"A Republic of Fear," Reviews in American History, Vol. 45 (June 2017): 242-248
"'A Transcendentalist Above All': Thomas Wentworth Higginson, John Brown, and the Raid at Harpers Ferry," Journal of the Historical Society, Vol. 12 (Sept. 2012): 283-308
"Looking the Thing in the Face: Slavery, Race, and the Commemorative Landscape in Charleston, South Carolina, 1865-2010," Journal of Southern History, Vol. 78 (Aug. 2012): 639-684 [co-authored with Blain Roberts]
"'Is It Okay to Talk about Slaves?' Segregating the Past in Historic Charleston," in Karen L. Cox, ed., Destination Dixie: Tourism and Southern History (University Press of Florida, 2012) [co-authored with Blain Roberts]
"The Contradiction at the Heart of American Democracy," Reviews in American History, Vol. 36 (Sept. 2008): 390-396
"From Body Reform to Reforming the Body Politic: Transcendentalism and the Militant Antislavery Career of Thomas Wentworth Higginson," American Nineteenth Century History, Vol. 8 (Sept. 2007): 325-350
Op-ed essays for the New York Times, the Atlantic, Huffington Post, the Sacramento Bee, the Fresno Bee, the Chronicle of Higher Education, the Durham Herald-Sun, LA Progressive, the History News Network, and Process: A Blog for American History
Courses Offered:
Undergraduate:
U.S. History to 1877
Historical Research and Writing
The American Civil War
The Reconstruction of America, 1865-1900
Jacksonian America, 1815-1848
Post-baccalaureate:
Introduction to Graduate Writing and Historiography
Civil War and Reconstruction America
Slavery and Freedom in Nineteenth-Century America
The Civil War and Slavery in Myth and Memory
Work in Progress:
I just completed a blogging project that followed the course of Fresno's 1918-19 influenza pandemic in real time (https://tropicsofmeta.com/category/dispatches-from-fresno/). My next book, coauthored with Blain Roberts, will be a narrative history of the 1960 school desegregation fight in New Orleans.
SaveSaveSave