Romeo Guzman
Assistant Professor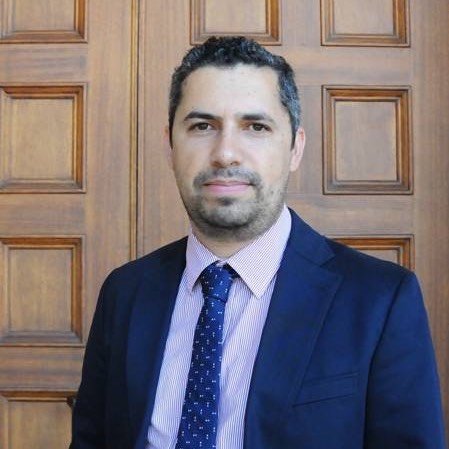 Education:
Ph.D. - Columbia University (2016)
Research/Teaching Interests:
20th century Mexico; Mexican migration; Chicano/a/x studies; Public History and Digital Humanities; Oral History
Select Publications:
Books:
East of East: The Making of Greater El Monte, edt. Romeo Guzmán, Carribean Fragoza, Ryan Reft, Alex Cummings (Rutgers University Press, 2020)
Peer-Reviewed Journal Articles:
"Field of Dreams: Migrant Futboleros in Greater Mexico," Boom: A Journal of California (A Publication of UC Press, 2018)
"The transnational life and letters of the Venegas family, 1920s to 1950s," The History of the Family, special issue on migrant correspondences
"My Father's Charreria, My Rodeo: A Paisa Journey," Boom: A Journal of California Spring 2014, Vol 4, No. 1
Other Publications:
"Rebel Archive: A History of La Casa de El Hijo Del Ahuizote," Regeneración: Three Generations of Revolutionary Ideology, (Mexico City: Vincent Price Art Museum and La Case de El Hijo del Ahuizote, 2018)
Burn the Wagon: Writings from Greater El Monte, edt. Carribean Fragoza, Romeo Guzmán, Diego Flores Magón (Mexico City: La Casa de El Hijo del Ahuizote and South El Monte Arts Posse, 2017)
"Lobo," Entropy, October 25, 2017
"Team Zapata," Entropy, June 27, 2018
"Tin Tan," in Iconic Mexico: An Encyclopedia from Acapulco to Zócalo, ed. Eric Zolov (Santa Barbara: ABC-CLIO, September 2015)
My essays on migration, popular culture, and public history have appeared in a range of outlets, including Tropics of Meta, Artbound, KCET Departures, and Letras Libres. I also serve as an associate editor for Tropics of Meta, where I co-edited edit the series "The Other Football," "South of Shaw," and "1 vs 1," among others.
Public History:
Through my award-winning public history work, I strive to transform how underrepresented communities enter the historical record and to redefine the role of both historians and archives in society. At Fresno State, I am the founder and director of the "Valley Public History Initiative: Preserving our Stories." As the director, I teach undergraduate and graduate classes in public history, establish and foster relationships with community organizations, non-profits, artists, and museums, organize events on and off-campus, apply to grants, create internships for our undergraduate and graduate students, and edit and publish stories about Fresno on Tropics of Meta.
I have directed or co-direct the following projects: South El Monte Arts Posse's "East of East: Mapping Community in South El Monte and El Monte," (which won the Autry and Western History Association's Public History Prize), "The Other Football: Tracing the Game's Roots and Routes in the San Joaquin Valley," and "Straight Outta Fresno."
In the last seven years, my public history projects have received funding from California Humanities, Los Angeles City Department of Cultural Affairs, National Performance Network, National Endowment for the Humanities, and have been reviewed or featured on NPR, The California Report, The Metropole, KCET Departures, and Boom: A Journal of California, among others.
Courses Offered:
California Studies
Regional History/Oral History
Introduction to Public History
Futból: A Local and Global history of the game.
Works in progress:

My book in progress, "Orphans of the Nation: Mexican-Americans, Transnational Citizenship, and Belonging, the 1920s to 1940s" follows the first mixed status, Mexican families of the twentieth, century across the U.S.-Mexico border to understand how migrant children negotiated and
practiced U.S. and Mexican citizenship. I am also slowly researching and writing a history of soccer in Greater Mexico, including the story of Fresno's very own Fresno Fuego.
Save