Lori Clune
Professor and Graduate Coordinator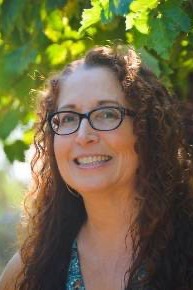 Office: Social Sciences 128
Email: lclune@csufresno.edu
Office Phone: 559-278-8895
Education:
Ph.D. - University of California, Davis (2010)
Social Science Teaching Credential (1991)
MA - New York University (1987)
BA - Purchase College (1985)
Fall 2021
Fall 2021 Courses

| Course | Days/Times |
| --- | --- |
| HIST 174 - US History 1914-1945 | MWF 9:00-9:50 am |
| HIST 200A - Intro to Grad Writing | M 6:00-8:50 pm |
| HIST 297 - History Practicum | T 6:00-8:50 pm |
| HONORS 12 | MW 2:00-3:15 pm |
Spring 2022
Spring 2022 Courses

| Course | Days/Times |
| --- | --- |
| HIST 100W - Introduction to Historical Research | TTH 11:00-11:50 am |
| HIST 179T - History of Gaming | MWF 1:00-1:50 pm |
| HIST 210T - Cold War Culture | T 6:00-8:50 pm |
Modern United States
Cold War
Diplomatic History
Espionage
Games / Video Games
Books:
Executing the Rosenbergs: Death and Diplomacy in a Cold War World, (NY: Oxford University Press, 2016).
Articles and Book Chapters:
"Pushing Back: Nuclear Disarmament and Peace Activism during the Cold War and Beyond," in Kimber Quinney and Amy L. Sayward, eds., Understanding and Teaching Contemporary American History since 1980 (Madison: University of Wisconsin Press, forthcoming, winter 2021).
"Waging War with Words, 1945-1963" in Christopher Dietrich, ed., A Companion to U.S. Foreign Relations, Colonial Era to the Present (Mass: Wiley Blackwell, 2020).
"How Donald Trump Could Use His Pardon Power for Good," Made by History, The Washington Post, 19 June 2018.
"David Greenglass," entry in Susan Ware, ed., American National Biography (New York: Oxford University Press, 2018).
"Political Ideology and Activism to 1966" in Andrew L. Johns, ed., A Companion to Ronald Reagan (Mass: Wiley Blackwell, 2015), ISBN: 978-1-11-860777-0.
"What Died with Ethel and Julius Rosenberg? Losing Hearts and Minds in 1950s Latin America," in Avital Bloch and Rosario Rodriguez, eds., The Cold War: North America and Latin America, 1945-1970 / La Guerra Fria y las Americas, 1945-1970 (Mexico: University of Colima Press, 2013), Spanish translation, ISBN: 978-607-424-407-6.
Additional opinion essays for History News Network, and numerous book reviews for H-Diplo and the Journal of Cold War Studies.
Undergraduate:
U.S. Since 1877
Historical Research & Writing
History of American Games
History of/in Video Games
U.S. and Cuba
U.S. and Vietnam
U.S. and the Great Wars, 1914-1945
U.S. During the Cold War
U.S. in the Twentieth Century World
Graduate:
Intro to Graduate Writing and Historiography
U.S. Since 1877
Cold War America
Global Cold War
From cold war to Cold War
Cold War Culture
I am currently working on two projects. One explores the history of the video game industry in the United States. The other highlights the role that games (board, card, and electronic) have played throughout the course of American history.

SaveSaveSave