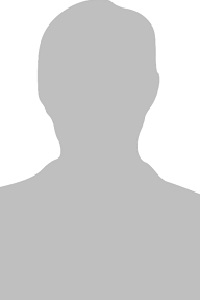 Fall 2023
| Course | Days/Times |
| --- | --- |
| HIST 12 - American History from 1877 | MWF 3:00 - 3:50 pm |
| HIST 12 - American History from 1877 | MWF 4:00 - 4:50 pm |
| HIST 100W - Historical Research and Writing | MWF 10:00 - 10:50 am |
| CLAS 5 - Chicanx Culture | MWF 11:00 - 11:50 am |
| CLAS 70 - Introduction to Latin America | MWF 12:00 - 12:50 pm |
Spring 2024
| Course | Days/Times |
| --- | --- |
| TBA | TBA |
| TBA | TBA |
Commodities and Capitalism,
Indigeneity
Race and ethnicity
Frontiers
Amazonia
"Liberalismo en la Selva: La vorágine del caucho, el trabajo indígena y la transformación del Oriente Ecuatoriano," en Alberto Harambour and Margarita Serje (eds.), La era del imperio y las fronteras de la civilización en América del Sur (Bogotá y Santiago: Ediciones UniAndes y Editorial Pehuén, 2023).
Winner of 2023 Best Essay Award from Latin American Studies Association (LASA), Estudios Ecuatorianos section
"Indelible Divides and the Creation of Myths: Visions of the Ecuadorian Amazon," A Contracorriente: una revista de estudios latinoamericanos vol. 18, no. 2 (February 2021): 63-91
"I ain't gonna work on Merritt's farm no more: A Brief History of Central California's Forgotten Empire," Public Seminar: Journal of Ideas, Politics, and Culture published by The New School For Social Research (October 2019)
"The Other Slavery at the Heart of America: Andrés Reséndez, Indian Enslavement, and Looking South to Amazonia," Middle Atlantic Review of Latin American Studies vol. 1, no. 2 (December 2017): 62-75
"Management at California State University is Living Large While Faculty Struggle," Jacobin Magazine. August 26, 2023.
Undergraduate:
HIST 162: Modern South America
HIST 8: Republics of Latin America
CLAS 114: US-Mexico Relations from independence to 1910
CLAS 115: US-Mexico Relations since 1910