Maria-Aparecida Lopes
Professor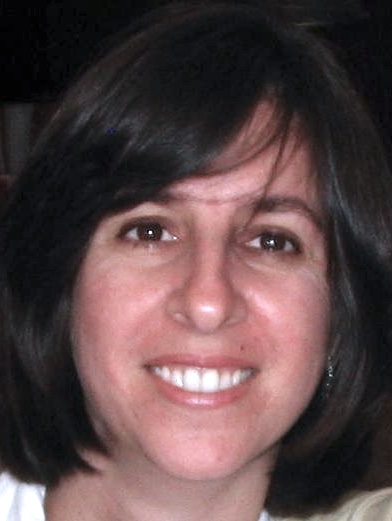 Office: Social Sciences 216
Email: mlopes@csufresno.edu
Office Phone: 559-278 8808
Education:
Ph.D. – El Colegio de México (1999)
B.A. - Pontifícia Universidade Católica de São Paulo, Brazil (1992)
Fall 2023
| Course | Days/Times |
| --- | --- |
| HIST 164 - 19th Century Mexico | MWF 9:00-9:50 am |
Spring 2024
| Course | Days/Times |
| --- | --- |
| TBD | TBD |
| TBD | TBD |
Nineteenth and Twentieth-Century Latin America, Mexico, and Brazil.
Books:
Rio de Janeiro in the Global Meat Market, c. 1850 to c. 1930. How Fresh and Salted Meat Arrived at the Carioca Table. New York: Routledge, 2021.
De costumbres y leyes. Abigeato y derechos de propiedad en Chihuahua durante el porfiriato, Mexico: El Colegio de México/El Colegio de Michoacán, 2005.
Articles and Book Chapters:
"Institutions and Interest Groups: Meat Provision in Mexico City, C. 1850–1967," co-author Reynaldo de los Reyes Patiño, Mundo Agrario 21, no. 46 (2020).
"Escasez, epizootia y experimentos sindicales. El abasto de carne en la capital federal mexicana, 1929-1955," (Scarcity, Epizootics and Unionism. The Supply of Meat in the Mexican Federal Capital, 1929-1955), in: Enriqueta Quiroz, Integración y desintegración del espacio económico mexicano: mercado interno y abastecimiento de las carnes desde la colonia al siglo XX, México: Instituto de Investigaciones Dr. José María Luis Mora, Consejo Nacional de Ciencia y Tecnología, pp. 295-330, 2017.
Mercados en Común. Estudios sobre conexiones transnacionales, negocios y diplomacia en las Américas (siglos XIX y XX), co-editor María Cecilia Zuleta, México: El Colegio de México, 2016.
"Carne para 'las masas hambrientas.' Interconexiones del comercio de ganado vacuno en el Atlántico Norte, 1884-1914," in Lopes, Maria-Aparecida and María Cecilia Zuleta (editors), Mercados en Común. Estudios sobre Conexiones transnacionales, Negocios y Diplomacia en las Américas (siglos XIX y XX), México: El Colegio de México.
"Struggles over an 'Old, Nasty, and Inconvenient Monopoly': Municipal Slaughterhouses and the Meat Industry in Rio de Janeiro, 1880-1920s," Journal of Latin American Studies, vol. 47:2, pp. 349-376, 2015.
"Borders, Trade, and Politics: Exchange between the United States and Mexican Cattle Industries, 1870-1947," in collaboration with Paolo Riguzzi, Hispanic American Historical Review, vol. 92:4, pp. 603-635, 2012.
"'Que se cumplan los sagrados principios de la revolución': cambio y continuidad en la política de abasto de la carne en la ciudad de México," Historia Mexicana, vol. 60:4, pp. 2111-2155, 2011.
Republics of Latin America
South America
Nineteenth Century Mexico
Modern Mexico
Graduate seminars on select topics
For more than five years, I have been studying commercial relations between Mexico and the United States focusing on the livestock exchanges, from the late nineteenth century to the 1950s. My article "Revolution and Livestock Economy in Northern Mexico" (Revolución y ganadería en el norte de México) published in 2008 by Historia Mexicana, won Honorable Mention for the category Twentieth Century Mexican History awarded by Mexican Committee of Historical Sciences (Comité Mexicano de Ciencias Históricas), Mexico, July 7, 2010. Currently, I am researching meat consumption patterns in Rio de Janeiro and Mexico City from the late nineteenth century to the early twentieth, with a focus on the impact of meatpacking companies in both capital cities.
Save