Malik Simba
Professor Emeritus of History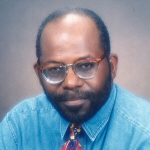 Email: maliks@csufresno.edu
Education:
Ph.D. - University of Minnesota (1977)
M.A. - University of Minnesota (1973)
B.A. - University of Southern Colorado (1970)

Research/Teaching Interests:
American Constitutional History; African American History
Select Publications:
Books:
Black Marxism and American Constitutionalism: From the Colonial Background Through the Ascendancy of Barack Obama and the Dilemma of Black Lives Matter, 3rd ed.,(Dubuque 2016)
Black Marxism and American Constitutionalism: From the Colonial Background to the Ascendancy of Barack Obama, 2nd ed., (Dubuque 2013)
Black Marxism and American Constitutionalism: From the Colonial Background to the Great Depression (Dubuque 2010)
Articles:
"Learning from History: Contemporary Issues in Black and Africana Studies" edited book, co-authored with De Anna Reese, Black Culture and Experience (2015)
"Historians Against History: The Propaganda of History and the Struggle over the Hearts and Minds of Black Folk" co-authored with De Anna Reese, Socialism and Democracy 25, 1 (2011).
"The Obama Campaign 2008: A Historical Overview," Western Journal of Black Studies 33, 3 (Fall 2009), 186-91.
"Joel Augustus Rogers: Negro Historian in History, Time, and Space," Afro-Americans in New York Life and History: An Interdisciplinary Journal 30, 2 (July 2006).
"Gong Lum v. Rice: The Convergence of Law, Race, and Ethnicity," in American Mosaic: Selected Readings on America's Multicultural Heritage, eds. Young I. Song and Eugene C. Kim (Prentice Hall, 1993).
"Trayvon Stood His Ground," Philosophy and the Black Experience (Newsletter; The American Philosophical Association); Fall 2013, Volume 13, Number 1.
"Historical Origins of the Constitutional Compromise Concerning the Three-Fifths Clause" has been read by 200,000 visitors and counting to the Blackpast.org website. Entries listed below have topped over a million visitors in total.
Fresno Bee Editorials:
"Black History Month focus provides context," February 15, 1998.
"Cage fighting, segregation get another look," July 18, 2009.
"Zimmerman 'sucker play' ended in murder," August 2, 2013.
"Sunshine, shadow and the ACA," March 1, 2014.
"Let's judge folks not on color but on their abilities," August 2, 2014.
"Long, bloody journey to progress," July 4, 2015.
Honors:
"Trailblazers Award" 2015," African American Historical and Cultural Museum.
Courses Offered:

Undergraduate:
American History Survey-Post Civil War
Historical Methods and Research
African American History Survey
Africana Image and Culture
Critical Thinking About Race

Graduate:
American Constitutional History
Professorships:
California State University-Fresno (Past chair of History Department (2000-2003), Past Coordinator of the Africana Studies Program, 2006-2014)
Clarion University in Pennsylvania
State University of New York at Binghamton, History
Research and Academic Honors:
National Endowment for Humanities, Topic: "Slavery and Freedom in American History," University of California, Irvine, 1990
National Endowment for Humanities, Topic: "American Courts: A Bicentennial Perspective," University of Wisconsin Law School, 1987.
National Endowment for the Humanities, "Alain Locke and the Harlem Renaissance," Atlanta University, 1979
Advisory Boards:
Blackpast.org, the "Google" of the African American experience
Ronald E. McNair Scholars Program, California State University-Fresno
Additional Scholarly Publications:
Below are sampling of entries published in the following encyclopedias:
African American Encyclopedia, 1992
Encyclopedia of the African Diaspora, 2008
Encyclopedia of African History, 2005
Encyclopedia of Slave Resistance and Rebellion
Historical Dictionary of Civil Rights.
Historical Encyclopedia of World Slavery, 1997
Malcolm X Encyclopedia, 1995
W. E. B. Du Bois Encyclopedia, 1996
Samuel Chapman Armstrong
Herbert Aptheker
Chicago Commission on Civil Rights
Commonwealth v. Jennison
Edward Blyden
Benjamin Davis
Frederick Douglass
Harlem Suitcase Theater
Juano Hernandez
Alphaeus Hunton
Negro Peoples Theater
Negro Workers Council
Post-Colonial Law in Africa
Post-Colonial African Cinema
Slave Labor to Free Labor in South Africa
Slavery in Central Africa
Venture Smith
Zong Case
Other online essays on Blackpast.org are:
Frederick Douglass
John Hope Franklin
E. Franklin Frazier
Marcus Garvey
Lionel Hampton
Cathy Hughes
LeBron James
Charles Johnson
James Weldon Johnson
Michael Jordan
Rayford W. Logan
Malcolm X
Clarence Thomas
H. Viscount Nelson
Perspectives on the Blackpast.org
"A Marxist Scholar Analysis of the American Legal System
"The Association for the Study of African American History and Culture"
Dr. Simba's other published works include book reviews in the Chicago Tribune Book Reviews, Focus on Law Studies, Journal of Southwest Georgia History and Western Legal History: The Journal of the Ninth Judicial Circuit Historical Society.
Save