Contact and Hours
Current Zoom Walk-In Hours
Walk-in Hours

| Day(s) | Hour(s) |
| --- | --- |
| August 21st-25th | 9:00-11:00 AM and 1:30-3:30 PM |
Current and Returning Students
To Schedule an Appointment or for General Questions: call us at 559-278-3422 or email us at ssadvising@csufresno.edu
New and Future Students
If you have

been formally admitted

for an upcoming semester, you will need to attend DOG DAYS: New Student Orientation before meeting with an advisor. After attending Dog Days, you are welcome to schedule an appointment.
If you have

never attended

Fresno State

and have not been formally admitted

to the university, please contact University Outreach Services.
Location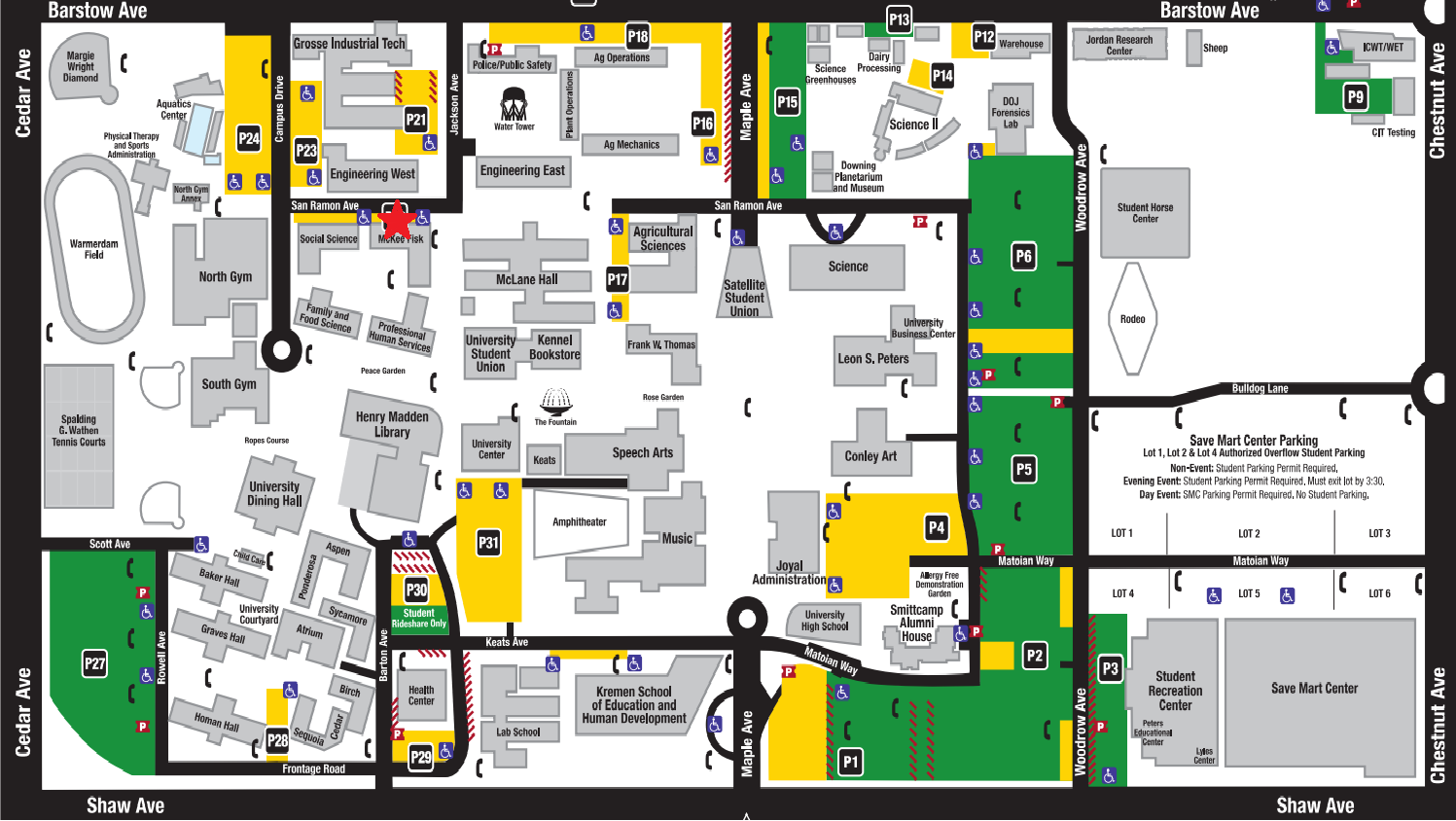 Department Telephone Numbers
Location: Science I 182
Telephone Number: 559.278.2832
Location: Peters Business 385
Telephone Number: 559.278.3002
Location: Social Sciences 211
Telephone Number: 559.278.2848
Location: Family Food & Science 111
Telephone Number: 559.278.2283
Location: Science II 159
Telephone Number: 559.278.2848
Location: Science I 182
Telephone Number: 559.278.2797
Location: Social Sciences 101
Telephone Number: 559.278.2153
Location: McKee Fisk 244
Telephone Number: 559.278.2988
Location: Social Sciences 211
Telephone Number: 559.278.2234
Location: McKee Fisk 243
Department Number: 559.278.2858