COSS Linked
Welcome to the College of Social Sciences' Peer Mentor Program, COSS Linked!
This year is going to be one where you decide to change the normal routine of coming to classes and going home. This year you want to get more invovled with various clubs and peer from your college. You want to find you community where you feel heard and validated. This program is unlike other on campus because you set the goals, you set the tempo, and we help mentor you though the academic year. It is our goal that you utilize everything Fresno State and The College of Social Sciences has to offer.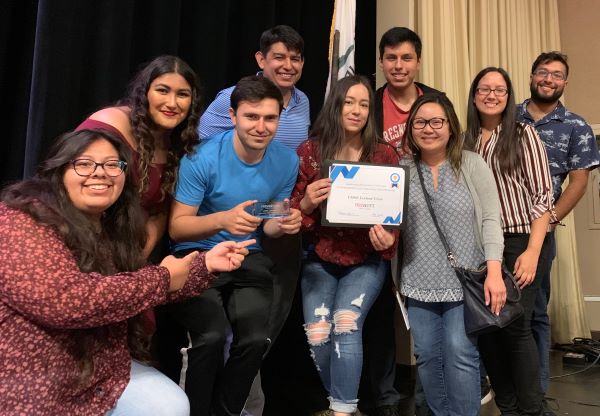 Pictured above: Fresno State's 2018-2019 CLUB/ORGANIZATION OF THE YEAR!!!
Contact:
Joseph Escoto,
COSS Linked Coordinator,
Student Invovlement and Success Coordinator, College of Social Sciences
Interested in Joining: