COSS Linked
Welcome to the College of Social Sciences' Peer Mentor Program, COSS Linked!
As we transition back to campus, let COSS Linked help you find your COSS Community. The #1 thing our students ask for is help getting involved. Getting invovled can mean a lot of different things to different people. The beauty of COSS Linked is you will have someone in your corner that will motivate you, insprire you, and push you to reach goals that you set for yourself. Want to study abroad? We can help. Want to find more community and career related service? We can help. It just takes you to want "more than a degree."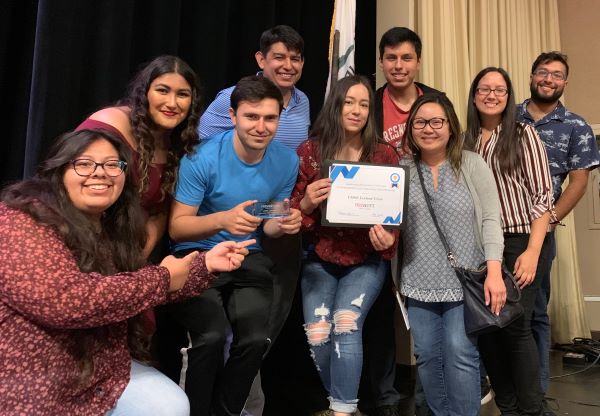 Pictured above: Fresno State's 2018-2019 CLUB/ORGANIZATION OF THE YEAR!!!
Contact:
Joseph Escoto,
COSS Linked Coordinator,
Student Invovlement and Success Coordinator, College of Social Sciences
Interested in Joining: