Black Popular Culture Lecture Series and Online Research Archive
The Black Popular Culture Lecture Series andOnline Research Archive emphasizes the impact people of African descent have had on both popular culture in American and American culture overall, encompassing Hip-Hop, rhythm and blues, the blues, jazz, dance, instrumentation, film, television, graphic novels, and much, much more. With the support of the College of Social Sciences' grant support as seed money, the Archive serves as an archive for oral interviews, original recordings, a means for publishing on pop culture topics, and holding invited lecture series on various topics.
* This site will also include events from Dr. Johnson's (and eventually others') other projects. One of which will be events from his Annual Hip-Hop Research and Interview Project, for which Dr. Johnson is also the founder and Project Director.

Founder and Curator
T. Hasan Johnson, Ph.D.
Africana Studies
Faculty Webpage
Professional Website
Kool Moe Dee
March 11, 2015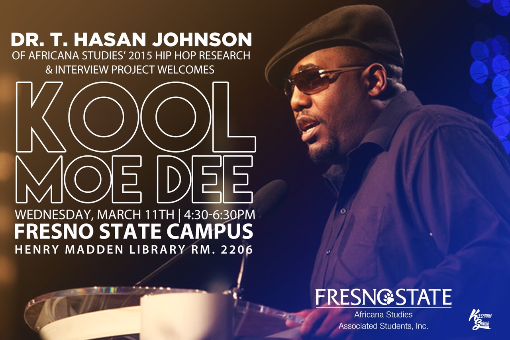 An Evening with Rev. Jeremiah Wright
March 2nd, 2015
An Evening with Delroy Lindo
September 25, 2013
Click here for transcript of the evening's event.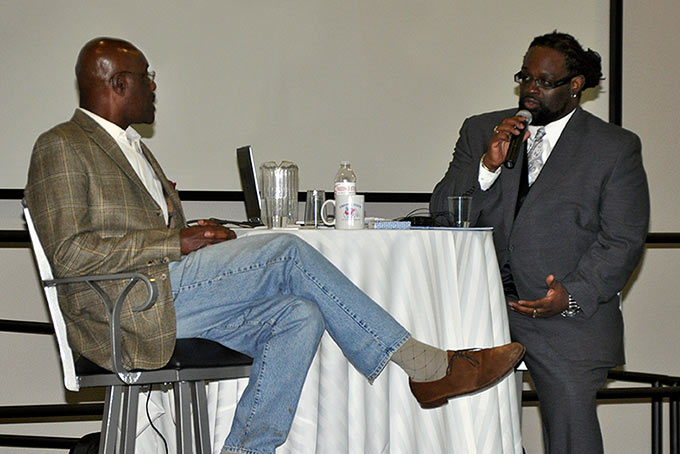 The Annual 2014 Hip-Hop Research and Interview Project
(#1 of 3)

Grandmaster Alonzo Williams - March 4, 2014

Chuck D of Public Enemy at Fresno State - March 5, 2013

The Annual 2010 Hip-Hop Research and Interview Project
XCLAN Visits CSU Fresno's Africana Studies
The Annual 2014 Hip-Hop Research and Interview Project
(#2 of 3)

Kurtis Blow - March 27, 2014
The Annual 2014 Hip-Hop Research and Interview Project
(#3 of 3)

Supernatural, Medusa, and Bro J of XCLAN - April 25, 2014