Welcome to the Africana Studies Program




The Africana Studies Program (previously the Ethnic Studies Program) offers an interdisciplinary curriculum that contains cross-cultural courses about the experiences of African peoples all over the world and other ethnic groups in American society.

Africana Studies stands in solidarity with the Black Lives Matter movement, and our colleagues in the College of Social Science, and California Faculty Association. Read our statement of support here.
2023 Outstanding Student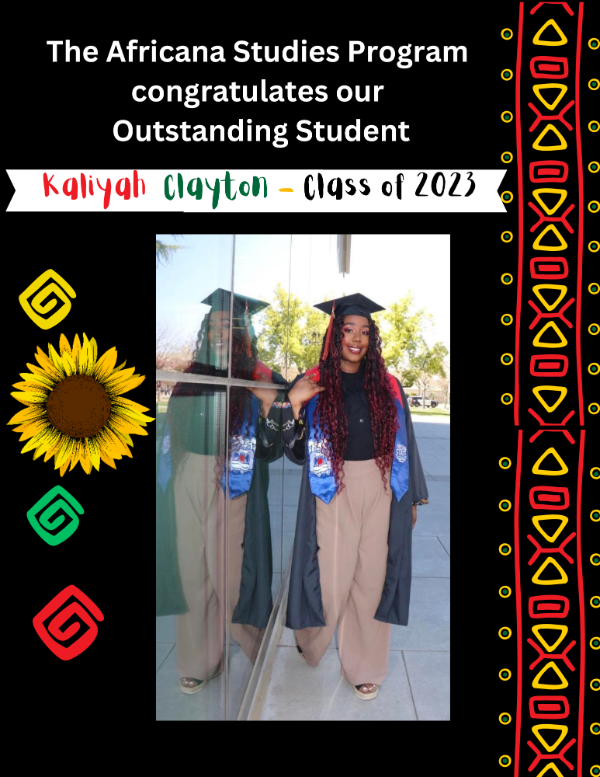 Africana Studies Program description and objectives, career opportunities, degree requirements, course descriptions.
Current and upcoming course offerings - available through the Fresno State Web Portal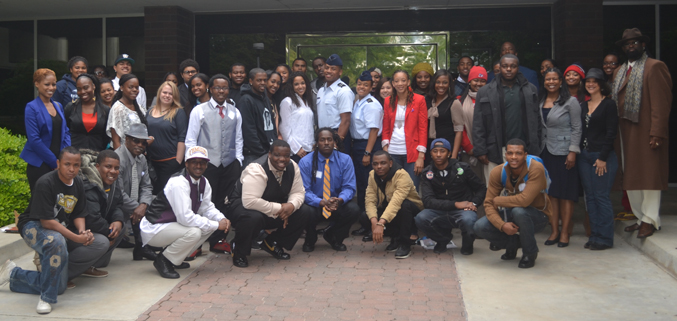 Contact Information
Dr. Meta Schettler, Program Coordinator
Science Building, Room 182
2555 E. San Ramon M/S SB 69
Fresno CA 93740-8034


Are you graduating this academic year? If so, please visit the African American Recognition Ceremony web link below:
http://fresnostate.edu/studentaffairs/aag/
Upcoming Events:
View our Events page for more information about upcoming events!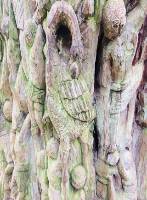 About the Symbols:
The Sankofa Bird means "return and retrieve" and the Nkyinkyim Symbol is the symbol of initiative, dynamism and versatility (which literally means, to turn oneself around in all aspects of life).
The hand-woven Kente Cloth is used by the Akan for personal adornment, and also metaphorically as a powerful expressive medium of communication.
Visit us on Social Media!