Coordinator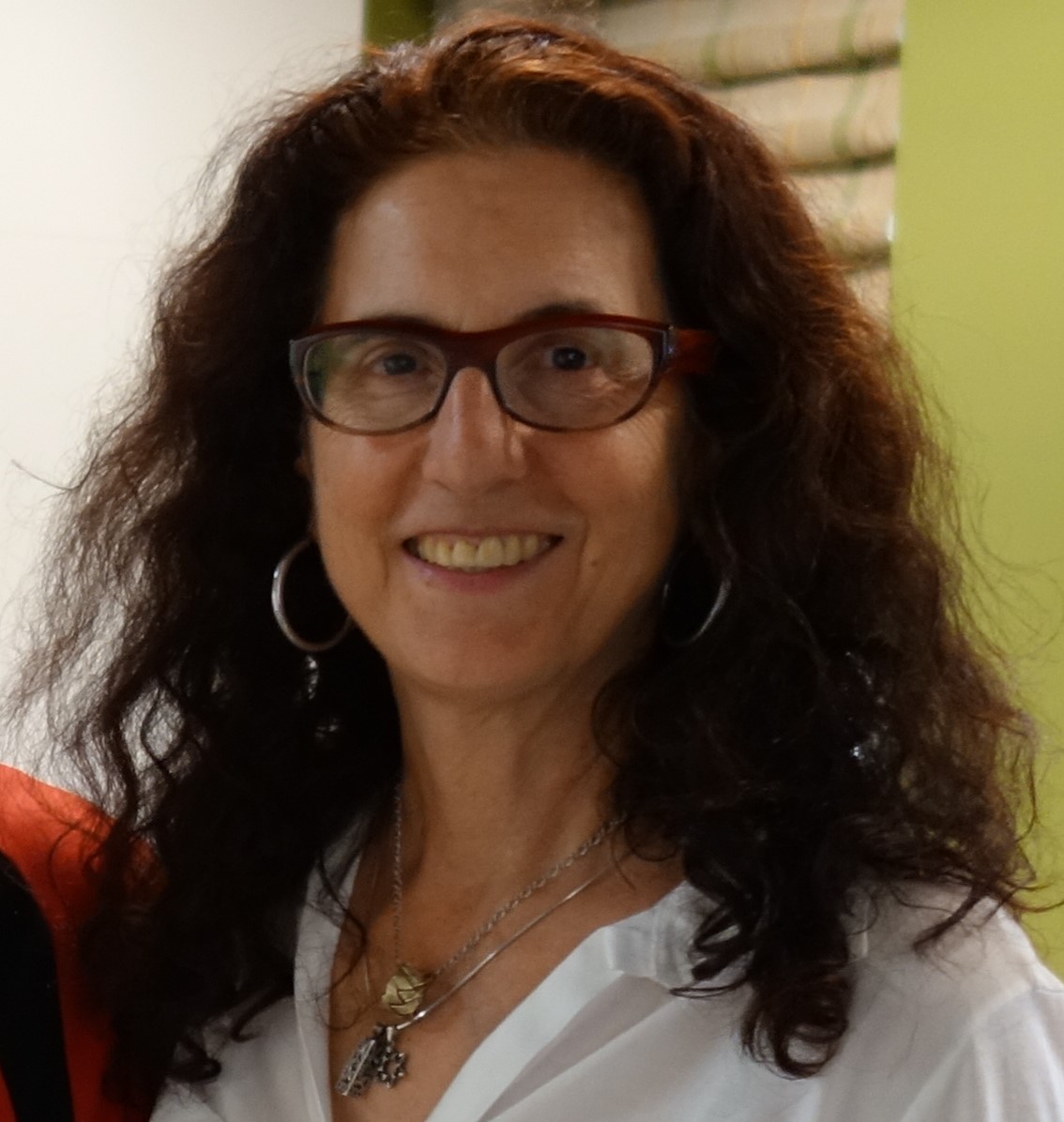 Message from the Jewish Studies Program Coordinator
It is my pleasure to welcome you to the Fresno State Jewish Studies Program! We offer students of all backgrounds opportunities to learn more about Jewish history and culture from ancient Israel to the present and around the globe. As an interdisciplinary program, Jewish Studies courses are offered across campus, from the Departments of History and Sociology in the College of Social Sciences to the Departments of Philosophy and Classical and Modern Languages and Literatures in the College of Arts and Humanities. The Jewish Studies Program also provides a Jewish space on campus to ensure Jewish students, faculty and staff and members of the Fresno Jewish community know their experiences, traditions and stories are recognized as a vital part of campus learning and life.
The program offers a Minor, Certificate and Certificate with Honors in Jewish Studies to suit a wide range of academic and career goals. Many of our diverse alumni have shared with me that adding their accomplishments in Jewish Studies to their resumes makes them unique and indicates a knowledge-based sensitivity to minority concerns and cultural differences.
The Jewish Studies Program sponsors a guest speakers series each year that brings emerging and distinguished scholars, filmmakers and artists to campus in events open to the campus and wider Fresno community. I hope to see you in the classroom or at one of the fascinating Jewish Studies events!
Explore our website to learn more about the program, courses, events, and our generous donors. Please feel free to reach out to me with any questions you have about Jewish Studies at Fresno State.
Best wishes for an illuminating academic year!
Biography
Jill Fields earned a BA with Honors in History and Women's Studies from UC Santa Cruz and an MA and PhD. in History along with a Graduate Certificate in Gender Studies from the University of Southern California. She is the author of An Intimate Affair: Women, Lingerie and Sexuality and editor of Entering the Picture: Judy Chicago, the Fresno Feminist Art Program and the Collective Vision of Women Artists. Dr. Fields has also published articles in a number of academic journals and popular media about fashion, feminist history, Jewish women, and popular culture. She has been teaching history at Fresno State since 1999 and began offering courses in Jewish Studies after founding the Jewish Studies Program in 2012. Dr. Fields grew up in the San Fernando Valley, played bass in an all-girl band before attending graduate school, and is the family baker.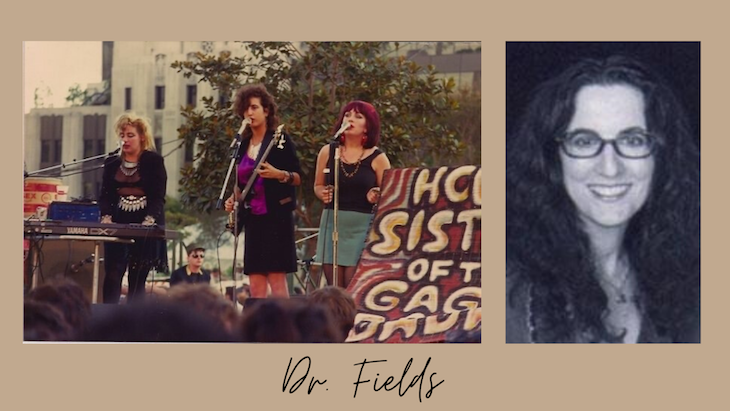 When the Holy Sisters of the Gaga Dada was named "Best Underground Band" by the LA Weekly in 1987, then-bass player/singer-songwriter and current Jewish Studies program coordinator and professor Dr. Jill Fields had little interest in leaving her post-punk band behind to pursue a career as a historian and professor. But through fateful synchronicity, Fields was guided down an academic path and is currently one of the longest-serving female faculty members in the College of Social Sciences. Read more about Dr. Fields' time as a musician in the COSS blog.