Geography and City and Regional Planning
Sean Boyd
Lecturer
Office: Science 178
Office Phone: 559.278.2797
Email: seboyd@csufresno.edu
Class Schedule Spring 2021

Listing of Classes Taught

| Class | Time | Days | Location |
| --- | --- | --- | --- |
| GEOG 115: Violent Weather | Digital Camp | | |
| GEOG 115: Violent Weather | Digital Camp | | |
| GEOG 115: Violent Weather | Digital Camp | | |
Office Hours: Tuesday, Thursday 9:00-10:00am, and Friday 9:00-12:00pm

Biosketch
Professor Boyd is a native of Sacramento, CA, and a first-generation American. His father was from Belfast, Northern Ireland; his mother was from Konigsberg, East Prussia (now known as the Russian exclave of Kaliningrad).
Post-secondary education is a second career for Professor Boyd. Most people over the age of 40 remember him from his television and radio weather broadcasts in the San Joaquin Valley for nearly three decades, in both the Bakersfield and Fresno markets. This is the second time he has lived in Fresno; he has been here since 1988.
Geographers tend to have one part of themselves in the science realm, and the other part in the social science realm; Professor Boyd is no exception. He is just as passionate about teaching World Regional Geography as he is about teaching Weather and Climate. As a first-generation American, he believes he brings a unique perspective to teaching World Regional Geography. His interest in atmospheric science goes back to the third grade. He likes to make his classes current, interesting, informative, and useful for his students, and feels that it is an honor to teach in the very same classrooms where he was an undergraduate. He is also a full-time Geography Instructor at Fresno City College.
Education
(In progress) – M.A. Interdisciplinary, 'Weather Studies,' CSU Fresno
BA, Geography, CSU Fresno
Certificate of Completion, Broadcast Meteorology Program (off campus), Mississippi State University
Research
Currently working on M.A. Interdisciplinary Thesis: The December 20, 1977 Dust and Wind Storm in Bakersfield, Kern County, CA.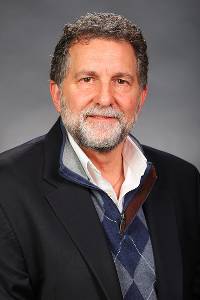 Campus Resources: