Geography and City and Regional Planning
Faculty
Part Time
Emeritus
Professor
Atmospheric Sciences and GIS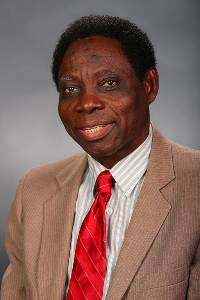 Email: samuelo@csufresno.edu
Biosketch
Dr. Omolayo earned his doctorate degree in Geography [hydrometeorology] in 1989 from The University of New South Wales, Sydney, Australia. His research interests include urban air pollution, flood studies, and global climate change, and economic impact of nonprofit organizations.
Campus Resources:
Click on each professor's name read a short profile of every faculty member and learn more about their areas of teaching, research expertise, teaching schedule, and office hours.
Follow us on social media!