Convocation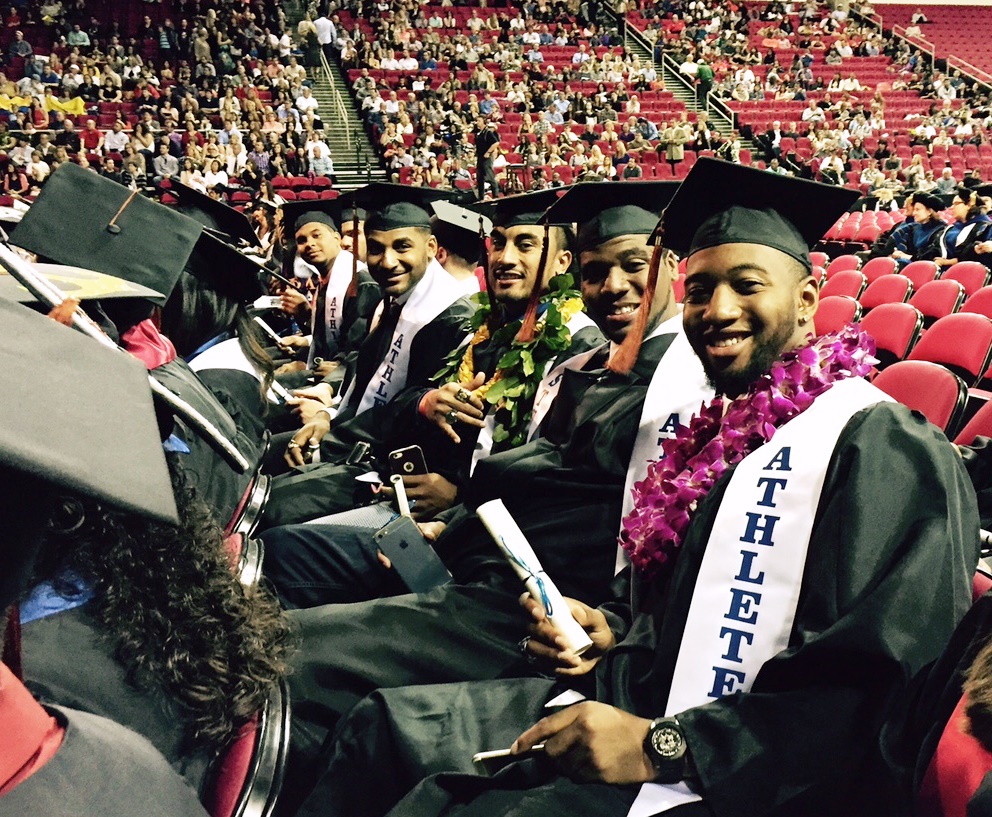 College of Social Sciences Commencement Celebration
Date: TBD
Time: TBD
Place: TBD
Regalia
The
Kennel Bookstore
is open Monday through Friday, 10 am to 4 pm. They are still selling regalia.
Stole FAQ:

Q: How much is a CRIM stole?
A: $20.00. Please Note: There is a convenience credit card fee of 2.65% per transaction. Pricing is determined by CASHNet® and is subject to change. There is no service charge for ACH (electronic check) payment method.

Q: Where can I purchase a CRIM stole?
A: They will be available through the e-market link
If the link is not working, please search e-market on any Fresno State webpage to find the Fresno State Graduation Merchandise payment portal.

Q: Will I be able to pick up my stole in person?
A: Yes, at this time you may pick up the CRIM stole after you purchase it online. It will be available for pick up in the Criminology Department, Science II, room 159. This may change due to unforeseen circumstances based on CDC guildelines. We will be sure to send an announcement should that be the case.

Q: Are the Criminology Stoles required?
A: No, you are welcome to purchase any stole available to you.

Q: I already purchased a COSS Stole, Can I purchase a CRIM stole?
A: Yes, you are welcome to purchase either stole this year.

Q: When is the last day I can purchase a CRIM stole?
A: 22-23 AY deadline to purchase is June 2023.
University Commencement Website
For the latest University Commencement information and registration, visit the link below:
You will need to fill out the application during the open time frame mentioned on the flyer. The link will only be active during that time frame. The link will be available through the College of Social Sciences website. Click here access the link on their webpage.

During the filing period, you will file your degree application and pay the application fee by using the online Undergraduate Degree Checkout Process through your Student Center>Apply for Undergraduate Degree. After you have clicked on Apply for Undergraduate Degree, follow the Undergraduate Degree Checkout Completion Steps until you receive a message that you have successfully submitted your degree application. You must return to the main page to "Submit" the application after you pay the fee. You may pay online with Master Card, Discover, American Express, or electronic check.
After you apply for graduation and your application has been reviewed, the Degree Advising Office will send you an email at your Fresno State email account with your graduation status.
Applying for Graduation:
http://fresnostate.edu/studentaffairs/registrar/undergraduate-degree-evaluations/diplomas.html
Students can still participate in Commencement if they have not completed all of their degree requirements as long as they meet the following criteria:
Have completed a minimum of 100 semester units (senior status)
Have established a 2.0 or higher GPA
Are currently enrolled at California State University, Fresno
Please visit the Degree Advising Office in Joyal Administration, Room 115, during the first four weeks of the Spring semester.
Note: Students will NOT graduate with a degree or receive their diploma until they have applied for their degree and all degree requirements are completed.
Yes, your name will be read according to what you requested on the registration link. This is not the name that will appear on your diploma.
No. At this time there is no fee to participate or tickets required for the COSS Convocation. There may be other fees for other ceremonies, check with those departments. This does not include the fees for your cap and gown or other items you may need.
The only graduation ceremonies are held at the end of the Spring semester.
Yes, if the following conditions are met:
1) Student meets the criteria for academic honors (see link below)
2) Student registers to participate in the College of Social Sciences Convocation
3) Student attends the College of Social Sciences Convocation.
**CRIM students only, will be contacted for Honor cord, prior to the ceremony.
*Please note, COSS Convocation is separate from the University graduation ceremony.