Lambda Alpha Epsilon (LAE)
Phi Omega Alpha Fresno Chapter (POA)
The American Criminal Justice Association
The mission of California State University, Fresno chapter of Lambda Alpha Epsilon is to promote academic excellence, advanced training, professional training, and professional interaction. Our goals are to achieve this mission by bringing people together to create emotional support and a sense of belonging in an atmosphere of respect. Our goals shall be accomplished with due consideration to our member's monetary obligation.
Regions
ACJA-LAE is a national association with approximately 3,000 members in over 100 chapters. These chapters fall into six regions throughout the country, stretching from Spokane, Washington to Florida and from Baltimore, Maryland to Hawaii. Most chapters are located at two and four year colleges and universities, although some are organized independently as professional chapters. Provision is also made for members-at-large who cannot affiliate within an organized chapter.
Six West Coast states and Hawaii form Region One of the association with 14 chapters. The state of California hosts the greatest number of chapters within Region One.
To learn more about all of the LAE regions, click here.
Emblems & Meanings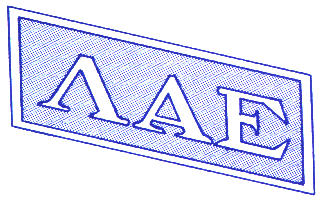 The emblem of the American Criminal Justice Association - Lambda Alpha Epsilon consists of a hexagon upon which is inscribed three Greek letters, Lambda, Alpha and Epsilon; a web, a star and a pair of scales. Each of these figures has a particular significance for us in the field of criminal justice. The Greek letter "Lambda" is the first letter of the Greek word "Lambano" which means "to detect and apprehend". "Alpha" is the first letter of the Greek word "Anakrinen" meaning "to adjudicate". " Epsilon" is the first letter of the Greek word "Exorthoun" which translated means "to rehabilitate". The three letters taken together are representative of the primary functions of criminal justice systems everywhere; to detect, to adjudicate, to rehabilitate.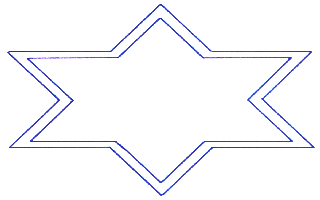 The star is representative of the light of knowledge. The truth of the adage "Knowledge is Power" becomes more apparent each day. Now, more than ever, those of us who are committed to the criminal justice system appreciate that only by acquisition and dissemination of knowledge, can we hope to perform an adequate service to our communities. In our oath we have obligated ourselves to be both a teacher and a student of the art and science of criminal justice. Let this star constantly remind us of our dedication to the pursuit of knowledge.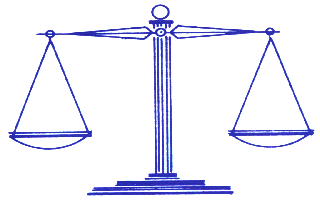 Traditionally, scales are emblematic of justice. As criminal justice agents, we are committed to deal with our respective tasks honestly, truthfully, and without prejudice. The evidence of our skill is the ability to consummate our tasks with the highest degree of professional integrity possible.
As criminal justice agents, we are charged to detect, to apprehend, to prosecute, to adjudicate, and to rehabilitate criminal offenders whenever and wherever they come before the system. As members of the American Criminal Justice Association - Lambda Alpha Epsilon, we know that these objectives can best be achieved through the just administration of the art and science of the criminal justice system.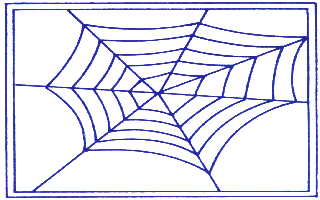 The web symbolizes that great complexity of criminal activity. The edges of this web are anchored to our national boundaries from state to state and city to city. The web has a second significance for criminal justice agents. It accentuates the multitude of agencies dedicated to cope with this massive dilemma. Each act of agency cooperation helps eliminate a strand in the web of crime making it progressively easier to deal with this enormous social problem.
Upcoming Events
Informationals
Join Lambda Alpha Epsilon –
REQUIREMENTS: 2.0+ GPA, CRIMINOLOGY MAJOR/MINOR, NO CRIMINAL RECORD
Current Officers
2022-2023
Current Officers

| Position | Name | Contact | |
| --- | --- | --- | --- |
| President : | Alexxandria Bottoms | laepoa.president@gmail.com | |
| Vice President: | Carlos Navarrette | laepoa.vicepresident@gmail.com | |
| Secretary: | Wendy Renoj | laepoa.secretary@gmail.com | |
| Treasurer: | Jose Lopez | laepoa.treasurer@gmail.com | |
| Sgt. of Arms: | Nancy Barajas | laepoa.sgtatarms@gmail.com | |
| Fundraising Coordinator: | _ | laepoa.fundraising@gmail.com | |
| Volunteer Coordinator: | _ | laepoa.volunteer@gmail.com | |
| Auditor: | _ | laepoa.auditor@gmail.com | |
| Publicity Coordinator: | _ | laepoa.publicity@gmail.com | |
| Membership Coordinator#1: | _ | membershipcoordinatorpoa1@gmail.com | |
| Membership Coordinator#2: | _ | membershipcoordinatorpoa2@gmail.com | |
| Career Fair Coordinator: | _ | laepoa.careerfair@gmail.com | |
| Gun Range Coordinator | _ | laepoa.gunrange@gmail.com | |
| Alumni Liaison: | _ | laepoa.alumni@gmail.com | |
| Banquet Coordinator: | _ | laepoa.banquet@gmail.com | |
| Event Coordinator | _ | laepoa.eventcoordinator@gmail.com | |
Phi Omega Alpha, Fresno Chapter
Contact Us:
Lambda Alpha Epsilon
California State University, Fresno 2576 E. San Ramon Ave M/S ST104
Fresno, CA 93740

Email: poa.csuf@gmail.com