Mock Trial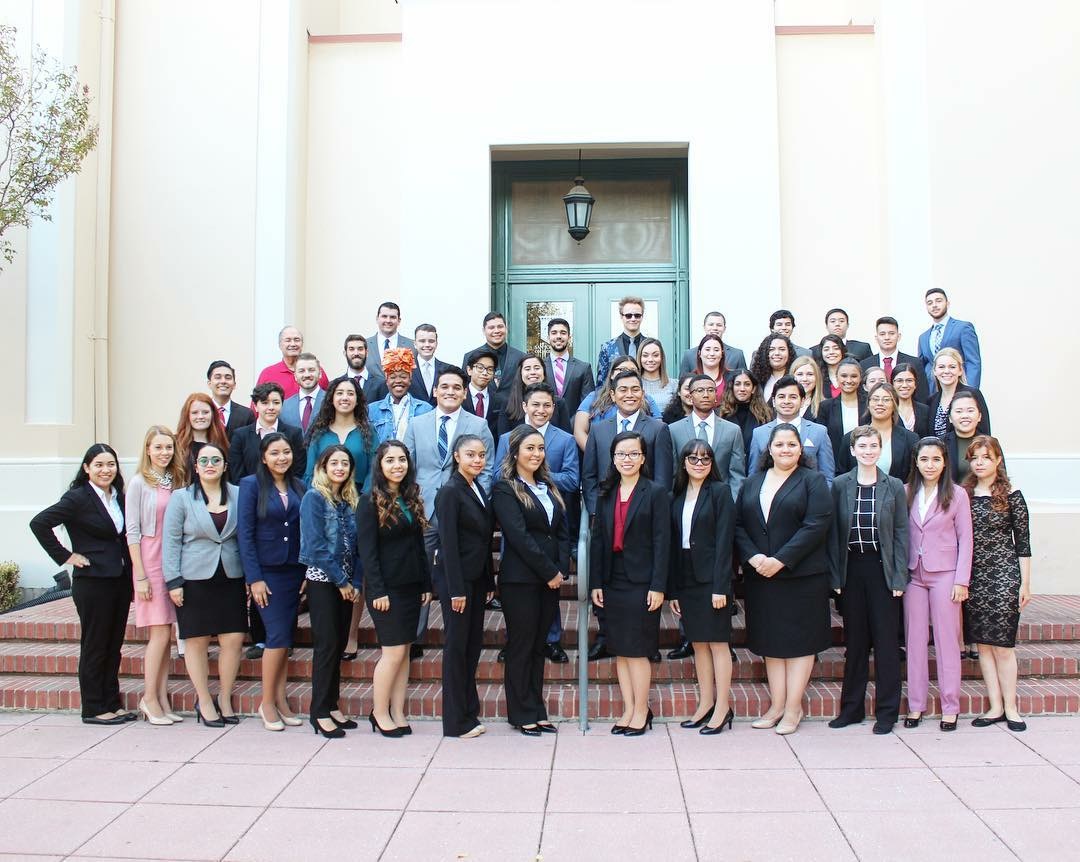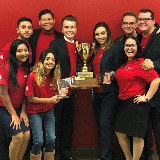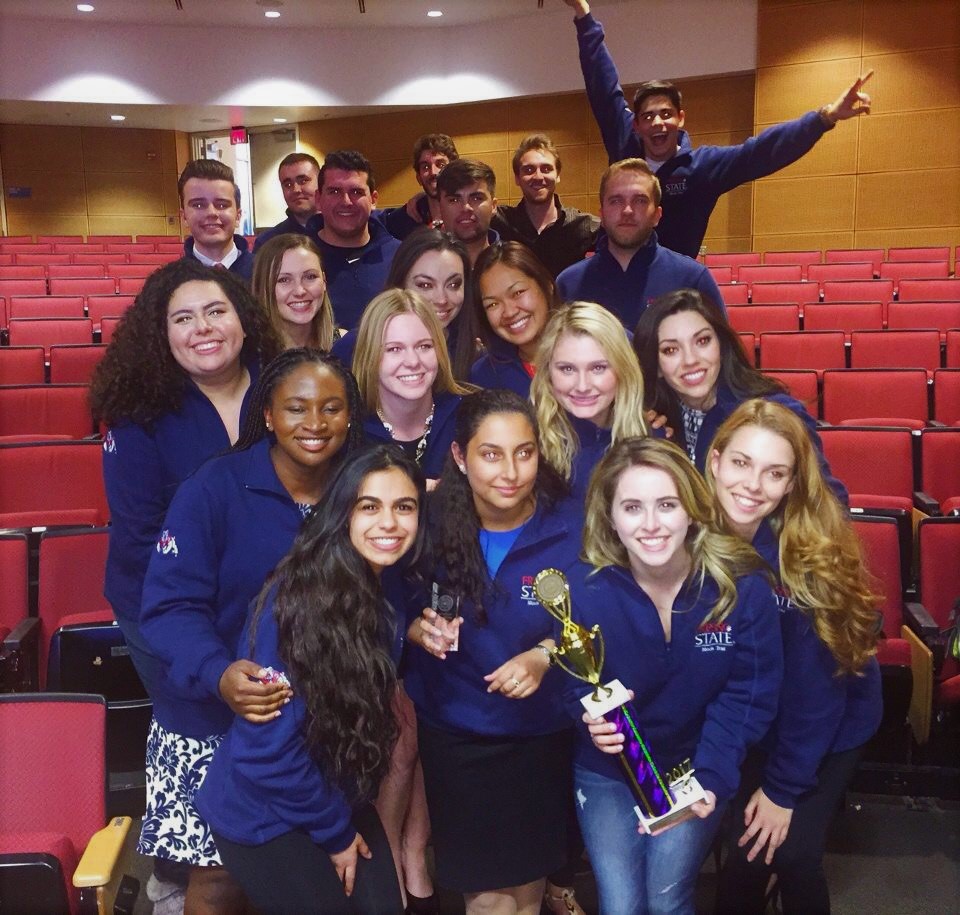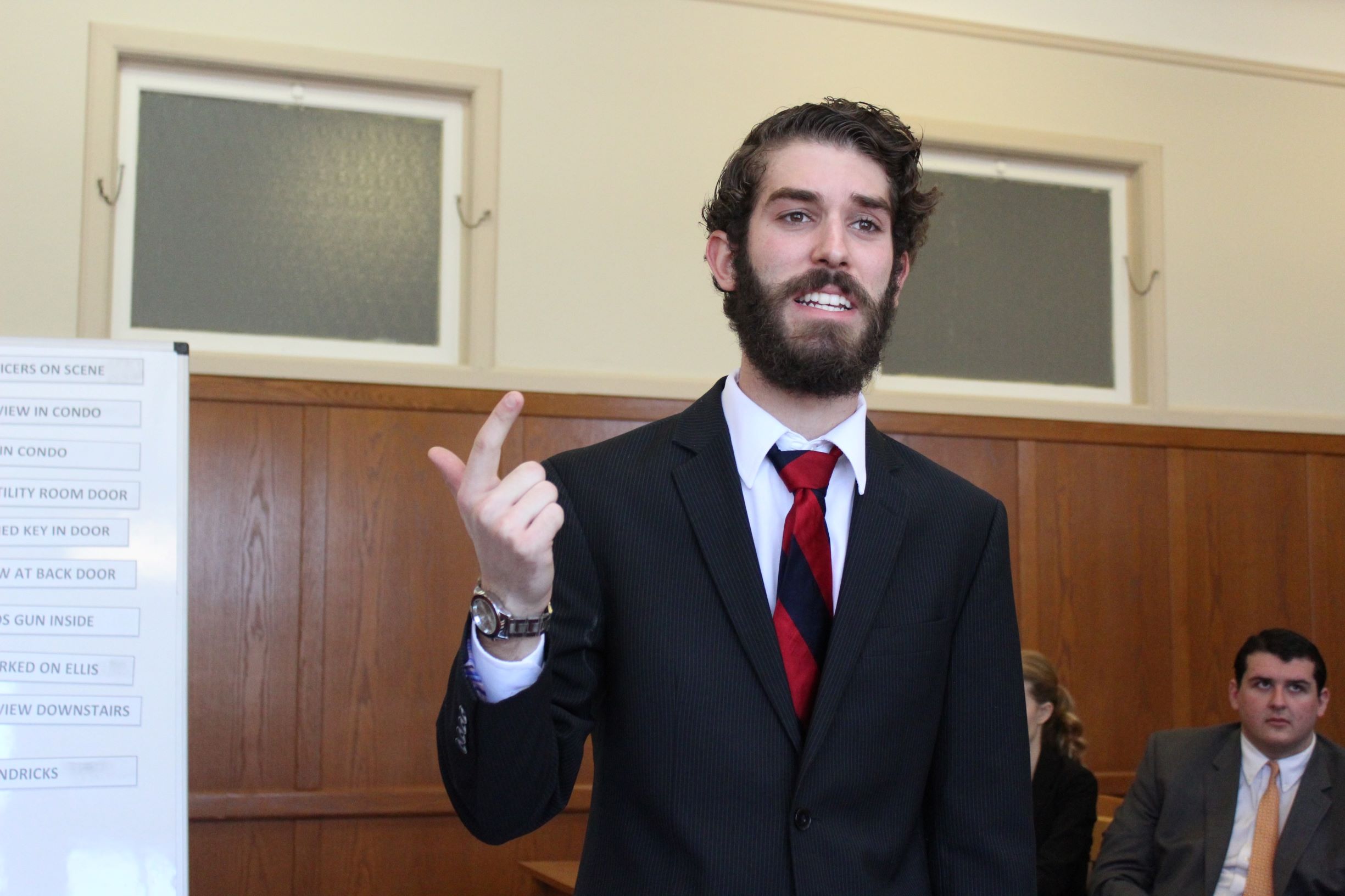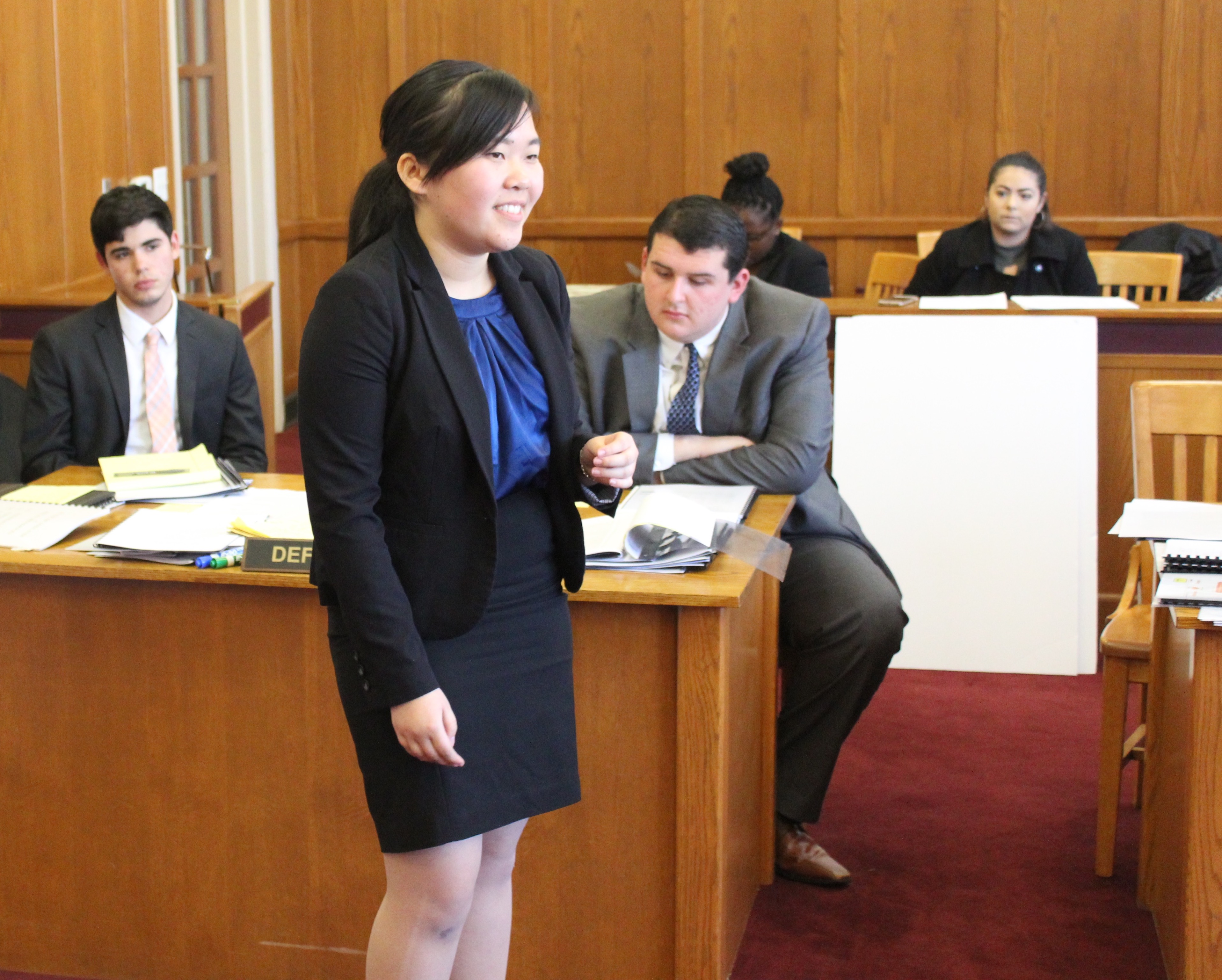 About Our Team
The Fresno State Mock Trial Program is a competitive organization that promotes the ideals of law and the judicial system through participation in intercollegiate competitions known as 'Mock Trials'. Unlike most extracurricular programs, our Mock Trial program can also be taken as a three-unit criminology course.
During competition, students take the roles of witnesses and attorneys, performing opening statements, closing arguments, and direct and cross examinations before a panel of scoring judges. Competition for the entire academic year revolves around a single civil or criminal case, which is released by the American Mock Trial Association (AMTA).
Each trial simulates an actual jury trial and consists of two teams, with one team representing the plaintiff/prosecution, and one team representing the defense. Each team offers opening statements, witness examinations, and closing arguments. Teams are scored on their ability to present a persuasive and professionally delivered case theory. Lawyers and witnesses on both sides must be able to think quickly on their feet and reconstruct their case as the trial develops. Trials are always fast-paced, suspenseful, and exhilarating.
Our History
Fresno State first entered Mock Trial competition in 2005, and since then has steadily built both the size and the profile of the activity. In 2014 and 2017, Fresno State's Mock Trial Program was one of only 48 teams to participate at the National Championship Tournament.
The team was founded by Professor Harvey Wallace and Gordon Park, two well-known attorneys with strong commitments to Fresno State. Sadly, Professor Wallace passed away in 2007 just after the American Mock Trial Association (AMTA) allowed the team the privilege of hosting Fresno State Mock Trial's first-ever Regional Tournament. As a result of this tragedy, Gordon Park became a professor at Fresno State in order to allow the program to continue. In February 2008, the team honored Professor Wallace by hosting the Harvey Wallace Northern California Regional in his memory. In 2017, when the Fresno State Mock Trial Team attended their second National Championship, they competed in the 'Harvey Wallace Division', one of two divisions at 2017's National Championship named by AMTA after honored coaches and individuals in the Mock Trial community.
What We Do
Aside from learning important legal procedure, strategy, and developing valuable public speaking skills, team members have the privilege of travelling across the country to compete in invitationals and tournaments, often forging lasting friendships and professional connections along the way. We have participated in events stretching from UCLA to Yale and everywhere in between. Contact a team executive or coach now to find out why Mock Trial is the most exciting extracurricular activity offered here at Fresno State!
Prospective Team Members
We are constantly looking for new talent, so if you plan on pursuing a career in law, dramatic arts, or just want to learn about legal procedure in a fun and immersive environment, don't hesitate to contact us. Anyone who is intrigued by the legal field or has an interest in acting is an ideal candidate. Past experience with Debate or Drama is advantageous, but all of the required skills can quickly be obtained by simply dedicating your time and efforts to memorizing the case material and practicing. In each trial, members must portray lawyers and witnesses. Both positions require intensive practicing in order to remain poised and professional under the pressure from the opposition.
Who Can Join?
Any Fresno State Student can join Fresno State's Mock Trial team. However, due to AMTA regulations, there is a limited number of positions for tournament-competition members. Intramural competitions will be open to all members and teams regularly cycle through different students giving everyone an opportunity to prove their skill. The process of constructing a case can seem daunting at first, but with the help of other students and dedication, anyone can quickly develop the necessary skills of a competent trial attorney or witness.

If Mock Trial sounds like something you might be interested in, we strongly encourage you to contact our recruitment chair, or one of our coaches. We practice twice a week. We have class in the Science II Building every Wednesday night from 6:00 to 9:00 p.m., and in the Social Science Building every Saturday morning from 9:00 a.m. to 12:00 p.m.
Contact Us
Alumni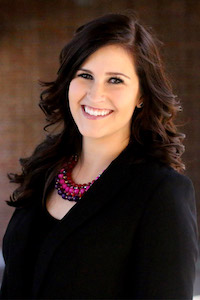 Numerous members of Fresno State Mock Trial have gone on to have successful careers in their respective fields. One such student is Lyndsie Russell, who now volunteers as one of our coaches. Lyndsie competed in Fresno State Mock Trial for four years, until graduating in 2012. Lyndsie went on to attend USC Gould School of Law—a prestigious top-twenty law school—and graduated in 2015. Currently, Lyndsie is a successful attorney who practices at Miles, Sears & Eanni Law Firm, located in Fresno.
Coaches
Christopher M. Irwin
Faculty Instructor and Attorney Coach
Cell: 559.392.8992
Email: christopheri@csufresno.edu

Brandi Snow
Attorney Coach

Lyndsie Russell
Fundraising Coordinator
Attorney Coach

Shiva Bozarth
Judge Coach
Officers 2022-2023
KellyAnn Whited, President
kellyann151@mail.fresnostate.edu

Ashley Demera, Vice President
ashleydemera@mail.fresnostate.edu

Julia Hernandez, Secretary and Recruitment Chair
juliahernandez03@mail.fresnostate.edu

Faith Van Hoven, Treasurer
missfaith007@mail.fresnostate.edu
Max Bozarth, Tournament Director
maxsbozarth@mail.fresnostate.edu

Annudeep Kaur, Fundraising Chair
annudeep@mail.fresnostate.edu

Sydney Firstman, Social Media Chair
sydneyfirstman@mail.fresnostate.edu
Donate/Support Mock Trial
Developing and maintaining a competitive program is difficult, especially considering the fact that many of our students hold jobs while they are attending school. Preparing top-notch case materials and traveling to tournaments throughout the region is a costly endeavor. We receive some of our funding from the student government, The College of Social Sciences Dean's Office, and private sources. Fresno State Mock Trial does not charge a participation fee so that all students, regardless of economic background, may join. We need your help to ensure that we have the resources to provide an enriching and educational legal experience to every student who wants it.
Donations to the Fresno State Mock Trial Program are handled through the Development Office of the College of Social Sciences.
If you are interested in making a donation to Fresno State Mock Trial, please contact Director of Development, Micheline Golden at michelineg@csufresno.edu or click on the link below, check the box marked 'College of Social Sciences' and write 'Mock Trial Team' in the box marked 'Other'.
https://www.fresnostate.edu/advancement/giving/givenow.html
Press Coverage:
Resource Links
The Collegian - California State University, Fresno
The American Mock Trial Association (AMTA)
Mock Trial News
Press Coverage
Posted 8.14.17
Beating Perry Mason (Campus news, 8.14.17)
https://campusnews.fresnostate.edu/august-14-2017/beating-perry-mason
Mock Trial Looks to Nationals
Interview with Gordon Park, Head Coach (The Collegian Online)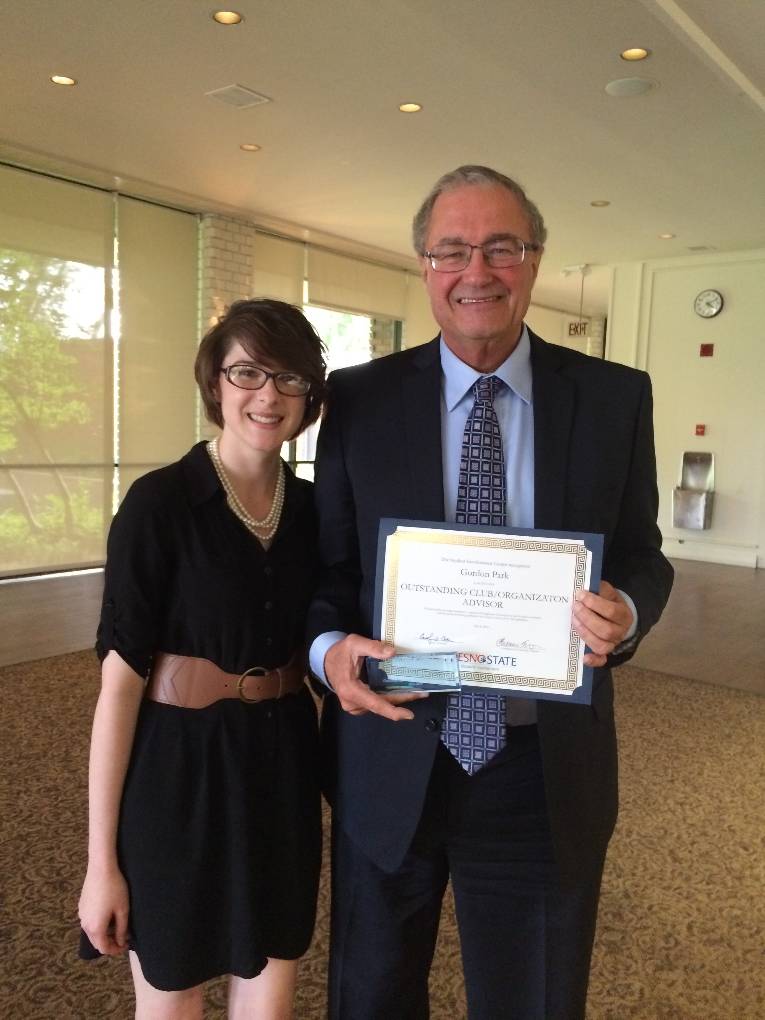 Mock Trial team ranks at national tournament (Broken)(The Collegian Via University Communications- February 28, 2012)
Mock Trial club gives real-world experience
(The Collegian Online - February 28, 2012 - by Kelly Muirheid)