Jenna Kieckhaefer, Ph.D.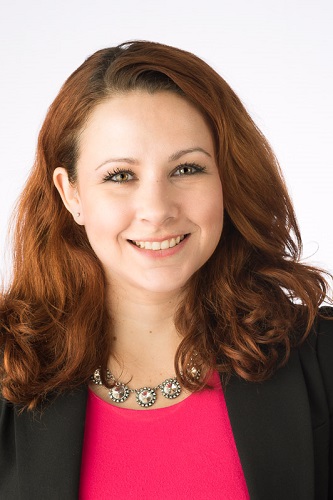 Assistant Professor/Honors Program Director/Forensic Behavioral Sciences Coordinator
Office: S2 144
Phone: 559.278.4302
Email: jkieckhaefer@csufresno.edu


Courses Taught
Crim 270T: Psychology and the Criminal Justice System
Biographical Sketch
Jenna Kieckhaefer (aka Dr. K) is a legal psychologist and Assistant Professor in the Department of Criminology at California State University, Fresno, where she has taught courses such as Psychology of Crime, Research Methods, and Forensic Behavioral Sciences. She graduated from the University of California, Irvine, with degrees in Criminology and Psychology, and earned her masters and doctorate at Florida International University in Legal Psychology. Prior to starting at Fresno State she received an ORISE post-doctoral research fellowship with the FBI's National Center for the Analysis of Violent Crime (NCAVC). While with the FBI Dr. Kieckhaefer helped further the NCAVC's research mission by assisting the Behavioral Analysis Unit (BAU) 2 on several projects examining threats, including the Institutions of Higher Education Targeted Violence Study.
At Fresno State Dr. Kieckhaefer heads the Criminology and Applied Psychology Lab, conducting research examining the application of psychology to the criminal justice system. She is particularly interested in issues surrounding eyewitnesses, including interviewing, influences on memory accuracy and suggestibility, and wrongful convictions. Dr. K is also interested in examining the best and most effective ways of gathering sensitive information from sources. She has served as Principal Investigator (and Co-PI) on a variety of federal, state, and college grants. She is also a member of the American Psychological Association and the American Psychology-Law Society.
Education
Ph.D., Legal Psychology, Florida International University, Miami, FL
M.S., Legal Psychology, Florida International University, Miami, FL
B.A., Criminology, Law and Society, University of California, Irvine
B.A., Psychology and Social Behavior, University of California, Irvine
Current Research
2,700 and Counting: A Study of Wrongfully Convicted Persons' Perspectives: Drs. K and Arndorfer are currently recruiting U.S. exonerees for an online survey study that examines several aspects of their lives after being released from prison. It is our sincere hope that the information gathered can help shed additional light on difficulties exonerees face, ideally leading to the development of more resources to aid them. Compensation for this study is provided by Fresno State's College of Social Sciences.
Publications
Kieckhaefer, J. M. & Luna, S. (2022). Can You Put a Price on 14 Years of Life? Examining Predictors of Monetary Compensation for Exonerees. Psychology, Crime & Law. doi: 10.1080/1068316X.2022.2093871
Carol, R. N., Kieckhaefer, J. M., Johnson, J., Peek, J., & Schreiber Compo, N. (2021). Being a good witness: The roles of benevolence and working memory capacity in rapport's effect on eyewitness memory. Journal of Applied Social Psychology, 51(7), 730-745. doi: 10.1111/jasp.12781
Clement, K., Kieckhaefer, J., & Marshall, H. (2021). Contraband Interdiction Pilot Program (CIPP), Full Evaluation Report. California Substance Abuse Treatment Facility (SATF) and State Prison in Corcoran.
Kieckhaefer, J. M. & Luna, S. (2020). Do you think some veterans are receiving a "get out of jail free" card? Examining support for veterans treatment court as a function of mental health and offense type. Journal of Experimental Criminology. doi: 10.1007/s11292-019-09395-w
Marshall, H., & Kieckhaefer, J. (2017). California Gang Reduction, Intervention and Prevention (CalGRIP) Program Local Evaluation Fresno Final Report.
Vallano, J. P., Evans, J. R., Schreiber Compo, N. & Kieckhaefer, J. M. (2015). Rapport-building during witness and suspect interviews: A survey of law enforcement. Applied Cognitive Psychology, 29, 369-380. doi: 10.1002/acp.3115
Kieckhaefer, J. M., & Wright, D. B. (2014). Friendly Co-Witnesses Increase Eyewitness Accuracy and Decrease Suggestibility. Memory. doi:10.1080/09658211.2014.905607
Kieckhaefer, J. M., Vallano, J. P., & Schreiber Compo, N. (2014). Examining the positive effects of rapport building: When and why does rapport building benefit adult eyewitness memory? Memory, 22, 1010-1023. doi: 10.1080/09658211.2013.864313
Media
https://fresnostatecoss.com/2019/10/31/teaching-through-breast-cancer-and-coming-out-a-survivor/
More information from Dr. K about the FBI's NCAVC (realize that the units may have changed order or names slightly since this recording)