Programs
The Department of Criminology at Fresno State provides undergraduate education in Criminology for students planning professional careers in the criminal justice field. The Bachelor of Science (B.S.) in Criminology is diversified and integrated, reflecting the wide range of employment opportunities in the field, including direct service and administration in Corrections, Law Enforcement, and Victimology. The Bachelor of Science (B.S.) in Forensic Behavioral Sciences is designed for students who are interested in the application of the behavioral sciences (e.g., Psychology, Anthropology, Linguistics, etc.) to the criminal justice system. Students who earn a B.S. in Forensic Behavioral Sciences will also be prepared for traditional criminal justice careers.
Do you want to Minor in Criminology or Forensic Behavioral Sciences? Our program gives students the flexibility to complete either minor in just 21 units.
Explore the degrees and programs listed to learn more about how you can align your education to a career with programs offered through the Department of Criminology. Programs offered include: academic certificates, internships, Honors Program, Mock Trial, and CRIM-108 (Directed Policing through the Fresno County Sheriff's Department).
Have you ever wanted to study abroad? Find out how you can travel to another country to experience its culture and learn how its Administration of Justice operates by visiting our section.
Master of Science (M.S.) in Criminology
The Master of Science degree in Criminology is a 30-unit, flexible program which provides a solid core in the field of criminology while permitting students to pursue specialized areas of interest. The program is designed to prepare students for service and responsible administrative and professional positions in agencies in the criminal justice system. The program also prepares students for a wide variety of occupations including in-service education; administrative education and management; community college teaching; pre-doctoral studies; and research. Since offering our first graduate criminology course in 1957, the master's program has become the most comprehensive master's program in the discipline between Sacramento and Los Angeles. It is an advanced program that now draws students from all over the United States.
Informational Sessions:
Fall 2021 sessions TBA

M.S. in Criminology Resource Links
Graduate Program Handbook (Criminology)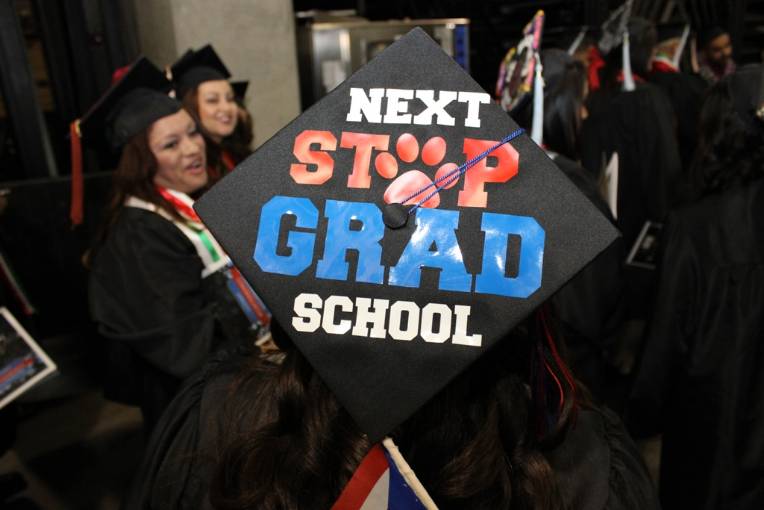 Contact Information:
Department of Criminology
Attn: Graduate Program
2576 E. San Ramon Ave, M/S ST104
Fresno, CA 93740-8039
Department Contact:
Phone: 559.278.2305
Fax: 559.278.7265
Department Hours:
Academic year: 8:00am-5:00pm
Summer: 7:00am-3:30pm
Closed for lunch: 12:00pm-1:00pm