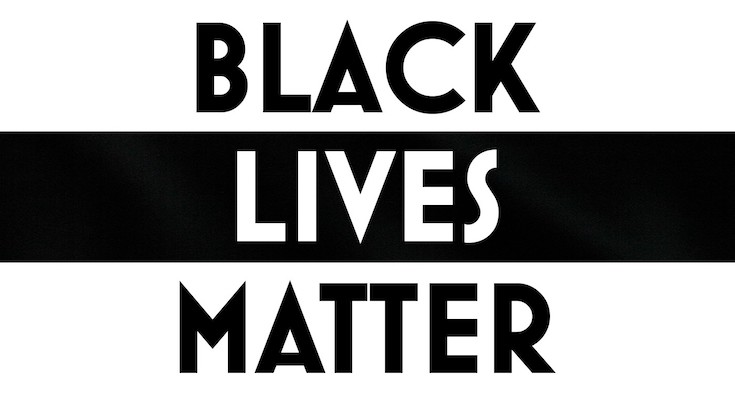 Statement in Support of Black Lives Matter

A collective statement of solidarity from the Fresno State Department of Sociology:
We write to stand in solidarity with the sustained collective activism across this vast nation contesting police brutality, the militarization of policing, white supremacy, and the new Jim Crow. Protestors are risking their lives and the lives of their friends, families, and neighbors to challenge the viruses of COVID-19, white supremacy, and state violence, and the message is being heard far and wide, resulting in massive repression by those sworn to "serve and protect." For far too long, local, state, and federal governments have chosen a war on the poor and communities of color instead of a war on poverty, systemic racism, and anti-Blackness. For far too long, our government has invested more in policing and prisons than education, housing, employment, healthcare, public transportation, and parks. In just the last few weeks, more Black lives have been lost to senseless violence, some by the hand of law enforcement.
Say their names: George Floyd, Breonna Taylor, Ahmaud Arbery, Tony McDade, Dion Johnson.
We do not endorse violent attacks on any individuals and wish to express our grief and outrage at any state-sanctioned murder of a Black person. As a department whose teaching, research, and service critically examine social inequities, social justice, and social change—and whose faculty utilize their expertise and knowledge to improve the quality of life for everyone living in the San Joaquin Valley and beyond—we must emphasize that the racial injustice occurring across the nation is also a major problem in Fresno. Fresno has some of the highest rates of racial inequality in the state and some of the highest rates of educational segregation in the country. Black residents in Fresno face dramatically different lives, opportunities, and outcomes in life expectancy, policing, educational attainment, income, wealth, housing, and internet and parks access due to a history of redlining and structural racism that continues to this day. Black Fresnans experience disproportionately high rates of discipline in the education system, massive disparities in law enforcement interactions, high rates of eviction and displacement, and historically higher rates of citation for marijuana usage before it was legalized. Most egregiously, the segregation of Black households in Fresno and across the country makes it possible to exploit, extract from, and divest from Black communities without ever detracting from white, affluent neighborhoods. Segregation produced West Fresno, a community historically left out and left behind by our City and marked by noxious industrial facilities, highways, and rail yards, processes that have contributed to high rates of asthma, cancer, and infant mortality for residents of West Fresno.
These inequities are born of a culture of anti-Blackness in this country, a culture that is embedded into our social infrastructure. These outcomes are the result of practices and policies created by public officials with support from many whites, whose privilege derives from the marginalization and oppression of Black Americans.
As Frederick Douglas once said, "Power concedes nothing without a demand. It never did and it never will." Civil disobedience has been integral to pushing the nation to live up to its founding ideals and ensuring that all people, not just wealthy white men, were afforded "Life, Liberty and the pursuit of Happiness." Protest has been integral to creating a more equitable world, whether it was the Women's Rights Movement, the Civil Rights Movement, the Farmworkers Movement, the Chicano Rights Movement, the Gay Rights Movement, or Black Lives Matter today. And this protest is ongoing in Fresno, as Black Fresnans, community-based organizations, and multi-racial and multi-class coalitions are continuing to mobilize against racial inequities through grassroots organizing and the mobilization of public pressure on City Hall to invest in Black Fresnans and West Fresno in ways that enhance social and economic welfare.
In our primary role as educators, we are deeply committed to pedagogies, policies and practices that directly address racialized educational disparities in who goes to college, graduates, and reaps the benefits of a college degree. Black students and faculty are severely underrepresented and undersupported on our campus, which reflects and perpetuates the racism and racial disparities that threaten the lives and livelihood of Black communities. We remain committed to anti-racist pedagogies and support policies that institutionalize anti-racist curricula, including requiring Ethnic Studies courses at the undergraduate and high school levels. We also unequivocally support the departments and programs in our College that do--and have been doing for decades--the hard, crucial work of educating students about race, racism, and avenues to racial justice. We strongly encourage all students, including our sociology majors, to take courses in Africana Studies, American Indian Studies, Asian American Studies, Chicano and Latin and American Studies, and Jewish Studies, and we advise students about how these courses can complement or even count towards the sociology degree.
We end with the declaration that Black Lives Matter, in Fresno, in California, in the United States, and across the entire planet.
The Department of Sociology at Fresno State
Upcoming Event
Reforming Public Safety in Fresno / Facebook Live @ Fresnoland / Monday June 15, 2020, 6-7PM
News About BLM in Fresno
Here are the 10 demands made by Fresno's 'We Can't Breathe' protest leaders
Fresno protest stays peaceful, attracting crowd of 3,000 in wake of George Floyd death
'A Cycle That Needs to Be Broken': A Fresno Activist Speaks Out
Why was Fresno's protest a success? Because it was led by young black people, organizers say
Video of BLM Fresno Protest on 5/31/20
Social Media Resources
Black Lives Matter: Twitter / Facebook / Instagram
Fresno State NAACP: Twitter / Facebook / Instagram
Uspark Valley (CV news for gen Z & Millennials: Twitter / Facebook / Instagram
Online Essays