Center for Community Voices
Our Mission
The Center for Community Voices is a newly-launched initiative to uplift and center the knowledge, stories, and deep wisdom of communities in Fresno and the Central Valley who are often marginalized by perceived understandings of "expertise" that give greater weight to knowledge produced by traditional and exclusive academic institutions. We know that our communities already hold the recognized and unrecognized wisdom needed to tell the stories, collect the research, and actively transform the conditions that have left far too many people and communities vulnerable in our region. Through community-based projects and University-community partnerships, we aim to conduct, support, and fund research, multimedia storytelling, journalism, and other projects created with community members and groups already holding the wisdom and vision but only lacking a recognized title, organization name, or relationships with funders.

We focus on unaddressed, urgent issues causing community pain and vulnerability, all done with an eye towards how policymakers, media outlets, and community-based organizations can act on them to transform our existing institutions and better serve the residents of our region.

Our Vision
We are ultimately working to transform narratives and undo systems of inequality by realizing and amplifying the existing knowledge, power, and agency of the communities for whom these changes must be made. This will not only provide a vehicle for that wisdom to be captured; it will also contribute to a shift in the dominant narrative of whose expertise is worthy of being listened to and compensated.
Who We Are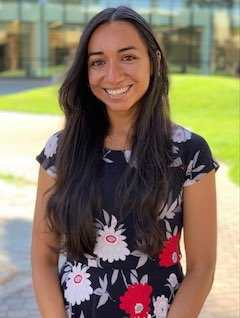 Dr. Amber Crowell is a co-Director of the Center for Community Voices. She is Associate Professor of Sociology at Fresno State and serves as the Regional Housing Coordinator for Faith in the Valley, a grassroots coalition that organizes for social justice in the Central Valley. Her active and published research is on residential segregation, housing, and inequality, which is integrated into her advocacy for housing justice in the Central Valley. With Faith in the Valley, she researches housing and evictions to advocate for anti-eviction policies and other policies that guarantee safe, decent, and permanently affordable housing for all. She also serves as a member of the City of Fresno's Anti Displacement Task Force. She is originally from Texas and moved to Fresno in 2016, where she now lives with her husband, two small children, and two cats. She earned her PhD and MS in Sociology from Texas A&M University, and her BA in Sociology from Texas A&M University-Commerce.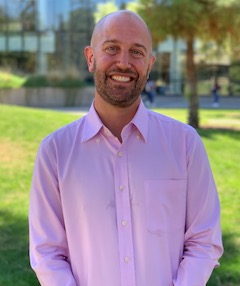 Andy Levine also serves as co-Director of the Center for Community Voices. A lecturer in the Sociology Department, Andy is also a Senior Advisor for Faith in the Valley. He previously served as Executive Director of Faith in Community and Deputy Director of Faith in the Valley. Andy is a Fresno native and proud to continue on the Fresno State legacy of his dad, Dr. Robert Levine, who taught in the Psychology Department for 45 years. He earned with MA in Sociology and Education from Columbia University's Teachers College, and his BA in Sociology from UC Davis.
How To Get Involved
Over the coming year we will be conducting our first "demonstration project," working with the Fresno Economic Opportunities Commission and Faith in the Valley on a Guaranteed Basic Income program in Fresno. Our role will be to support the firsthand stories of the program participants and lead on the research and evaluation of the program with faculty, community partners, and students. We will measure the quantitative impact (on health, financial security, employment, happiness and civic engagement) and publish first-hand qualitative stories from participants in the Fresno Guaranteed Basic Income program.
To get updates and stay involved, submit your contact information. For questions, comments, and connections, email alevine@csufresno.edu or acrowell@csufresno.edu.