Spring 2020 Outstanding Graduates
Dean's Medalist nominee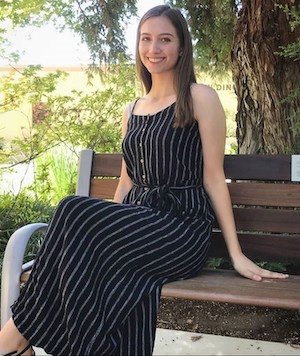 Kelly Simmons
I am so honored to be the Sociology Department's Dean's Medalist Nominee. The Sociology Department supported me and gave me so many new tools and research opportunities to succeed academically. Serving students is my passion; I have provided assistance to my fellow students as a Campus Involvement Ambassador, Dog Days Orientation Leader, and Student Assistant for Leadership and Social Justice. I have been accepted into the Student Affairs and College Counseling Master's Program at Fresno State and intend to become an EOP Academic Advisor in the future. My years as a student at Fresno State, and serving other students, have provided me with many of the best moments in my life so far.
Read an interview with Kelly about her experience at Fresno State.
Outstanding Students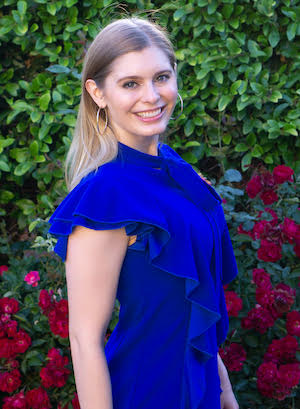 Clarissa Rohm
First, I would like to say that I am sincerely grateful for the experiences and opportunities that the Fresno State Sociology Department has given me to advance my education and serve the community. During my time here, I was able to study abroad in Finland, serve as president of the Sociology Club, participate in HUGSS as a research assistant, and volunteer for the campus community and beyond in a myriad of ways. Outside the realm of Fresno State, I enjoy rock climbing, laughing at absurd Netflix shows, and snuggling with my cat, Archer. After graduation, I intend to establish a career in nonprofit work geared toward mitigating social inequities and eventually obtain a master's in public policy.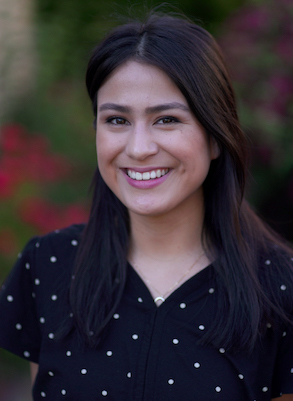 Rain Gonzalez
While I didn't start off my academic career as a Sociology major, I am glad to have graduated as one. The discipline has offered me a stronger pathway to view the world more critically and empathetically. While studying at Fresno State, I was a part of the Sociology club, and I helped volunteer with some events. I also interned with the local organization Somos Fresno, and we worked to uplift the voices of members of the local undocumented community in order to change the current narrative. In my last semester, I worked as the department's statistics tutor. Following graduation, I have been working towards preparing to apply to law schools. I hope to finish law school and work as a public defender or immigration attorney. Thank you to all of the professors and classmates who have inspired me to think critically and aspire for more.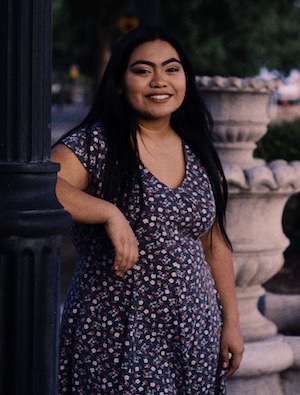 Michelle Garduño
Like many Fresno State students, I am the first in my family to graduate from a four-year university. And while it was confusing and difficult to know when certain choices were the right ones, I've always been sure of my decision to major in sociology. In fact, after transferring to Fresno State I discovered medical sociology, which immediately became an area of interest for me and only further confirmed that I was on the right path. Hoping to expand my understanding of the field, and seeking to apply what I'd learned, I sought out a number of experiences both on and off campus. For example, in addition to working off campus I have volunteered with the Central California Blood Center and Community Regional Medical Center. I have also interned with FCHIP and the Fresno Metro Ministry for a project involved in conducting a health-needs assessment in Fresno County, which was funded by the Department of Public Health. On campus, I have also interned with a sexual health project led by Dr. Sullivan, which at this point has made many connections with students and other groups through outreach and testing services. This second internship eventually grew to become a recognized club on campus, HUGSS (Helping Undergraduates Get Sexually Safer), for which I was fortunate enough to become its first student president. Another notable opportunity I had was to participate in a study abroad program to Helsinki this past summer, which allowed me to consider the way our country cares for its people compared to a welfare state. Ultimately, in the months after graduation I hope to continue to work within the community and strengthen my application to eventually apply for a graduate program in medical sociology.