Overview
We offer two programs for students, one at the undergraduate level and one at the graduate. For students especially interested in studying law, we also offer students the opportunity to earn a special certificate in legal studies and participate in our competitive moot court program. Please take a moment to explore these exciting programs (just click the buttons on the left).
More information on the political science degree programs, graduation requirements, and information on all of the courses we offer can be found in the university catalog.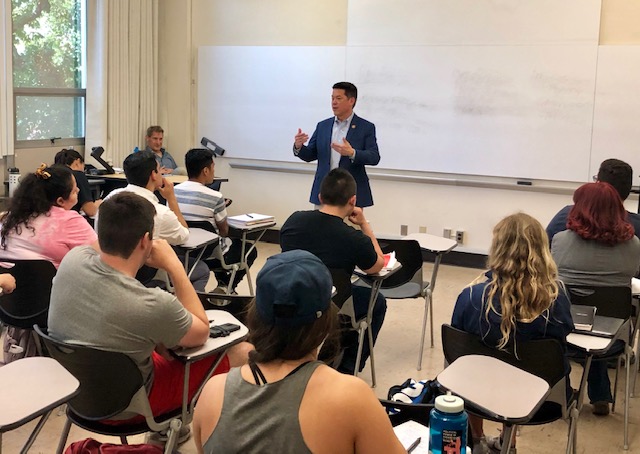 Congressman TJ Cox guest lecturing in class
To learn more about why political science is a great liberal arts degree, click here.
To learn more about career possibilities with a political science degree, click here.