Advising for political science majors
The College of Social Sciences Advising Center can meet all of your general advising needs. Just click on the link to visit their virtual office.
You will need to meet with a full-time political science faculty member of your choice whose areas of expertise most closely match your own interests and professional goals for the following:
Mandatory advising (and removal of a registration hold) when you have completed between 60 and 75 semester credit units (including if you are a new transfer student)
New political science major advising (to change your major)
Advising on upper-division electives, political science careers, and graduate-level education
For advising on the Legal Studies Certificate or law school, meet with our Legal Studies Advisor, Dr. Yishaiya Abosch.
Contact the Political Science Department and schedule a meeting with the Department Chair, Dr. Lisa Bryant, for the following:
Course substitutions or articulations: any substitution for a required course in the major or minor or credit for a course taken at another college/university towards your political science degree requirements must be approved in writing by the Department Chair
The College of Social Sciences Advising Center can address all other advising needs and questions, including:

General education (GE) requirements
Explaining the degree progress reports (DPRs)
Preparation of academic plans
Explaining graduation requirements
Explaining the basic requirements of the political science major
Lifting of advising holds for 2nd year freshmen and "super seniors"
Here are some other useful resources:
More information can be found on the university's Advising Center webpage.
Students with any concerns regarding their personal safety are encouraged to contact the CARE Team.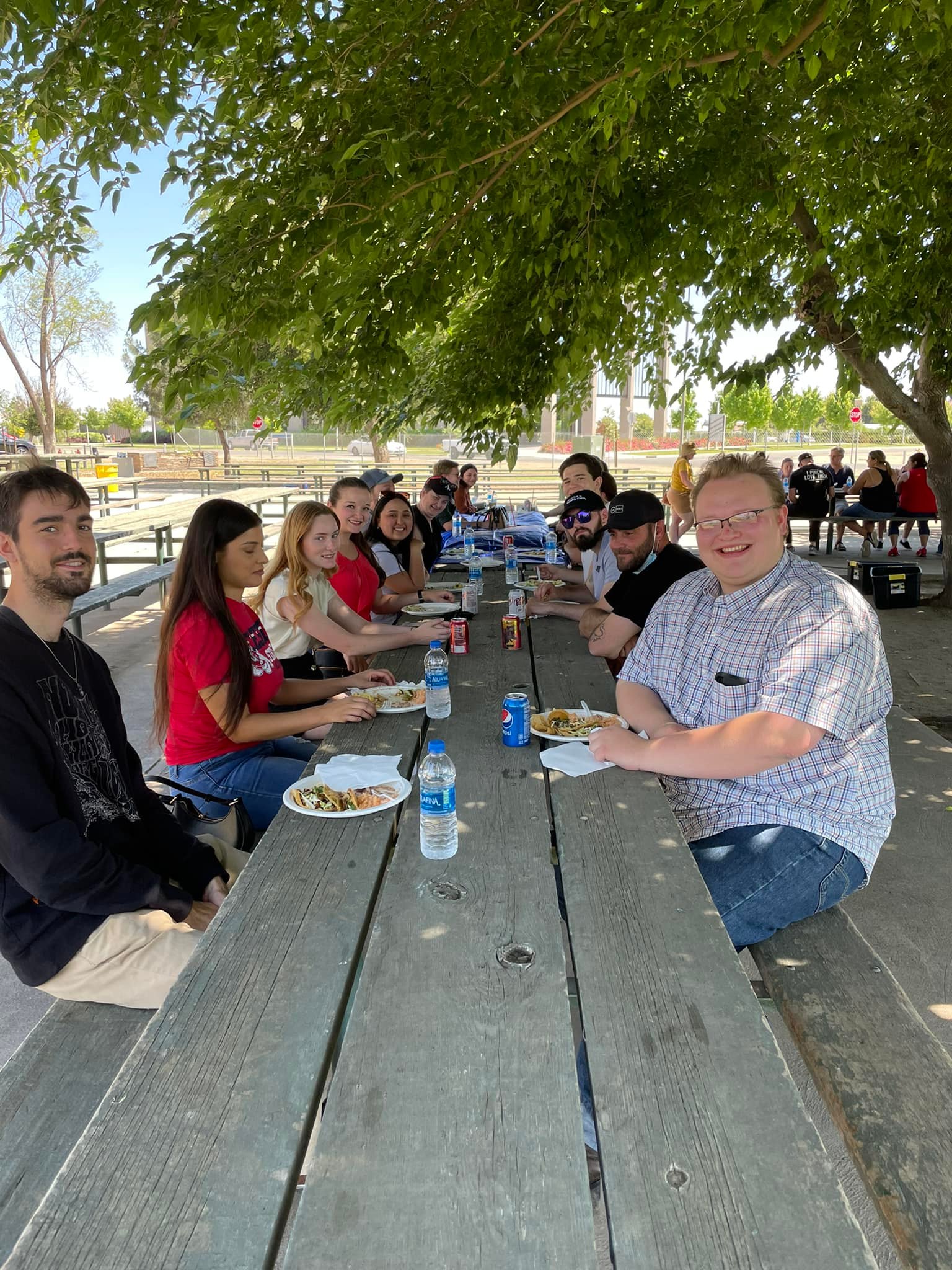 Students at a graduation picnic in 2022.