Study Abroad
Many students in our department have taken advantage of the opportunity to study in another country on trips ranging from 1 week to 1 academic year. You may even be able to participate in a trip led by - or a class taught abroad by - Fresno State faculty.
Through Fresno State faculty-led, direct exchange, University Studies Abroad Consortium (USAC) (https://usac.edu/), and CSU International Programs (CSU IP) (http://csuip.calstate.edu/), you can choose an amazing and often life-changing experience in one of dozens of countries on practically every continent – in Europe, Asia, Africa, or Latin America and the Caribbean.
Students in our department have studied (or are studying) abroad in countries as diverse as France, Italy, Spain, the Czech Republic, Germany, Thailand, China, the Netherlands, Chile, and Cuba. Faculty in our Department have taught (or are teaching) study abroad classes in Thailand (Dr. Holyoke), Spain (Dr. Ram, Dr. Holyoke, Dr. Cummins), China (Dr. Holyoke), and Ghana (Dr. Ram).
You can earn academic credit for studying abroad, typically for Political Science elective courses and sometimes for GE. Start planning early for the best opportunities.
You don't need to know a foreign language to study abroad (most courses are taught in English), but you'll have a great opportunity to learn one.
While you are a student, there are various scholarships you can apply for to reduce the costs of your trip, and you may even be able to use your financial aid.
For more information on study abroad through Fresno State and to find out if a short-term, summer, semester, or year-long program may work best for you, contact Dr. Bryant, Department Chair, and visit the Study Abroad and International Exchanges office on campus.
https://studyabroad.fresnostate.edu/
Also check the College of Social Sciences (COSS) website for scholarships available only to COSS students.
https://socialsciences.fresnostate.edu/studyabroad.html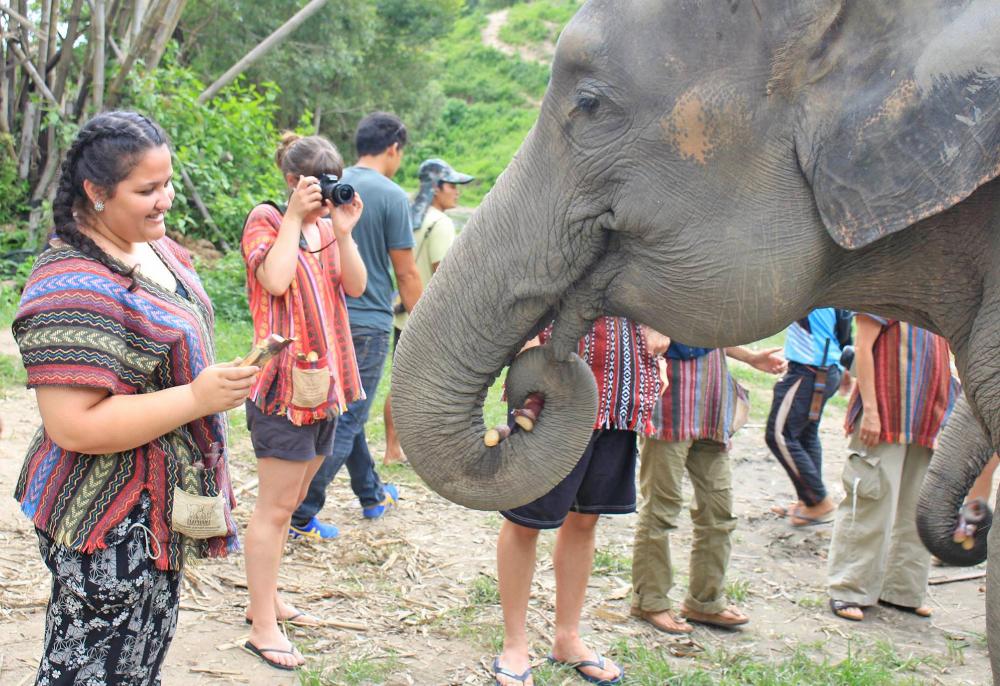 Political science student, Mariela Zamora, in Thailand.