Internships
A political science internship offers students an unparalleled opportunity to gain hands-on knowledge, work experience, and insight into different career options in politics while building connections and earning academic credit.
Students may intern for a legislative office, political campaign, law firm, non-profit agency, or other organization or public agency where they can gain valuable skills and experience in political science-related careers.
Many students from our department have received Maddy Legislative Intern Scholarships funding paid internships in legislative offices in Fresno, Sacramento, and Washington DC. Students have been placed with members of Congress, members of the California State Legislature, and members of the Fresno City Council.
If you are interested in pursuing an internship, read these instructions on how you can receive academic credit as a political science elective course or capstone. You must complete the electronic application, register for PLSI 158I, and obtain the instructor's approval before you start your internship in order to receive credit. Allow at least two weeks for approval.
Below are samples of the forms you and your internship site will complete electronically through the link in the instructions. Do not submit PDFs.
Examples of Political Science internships.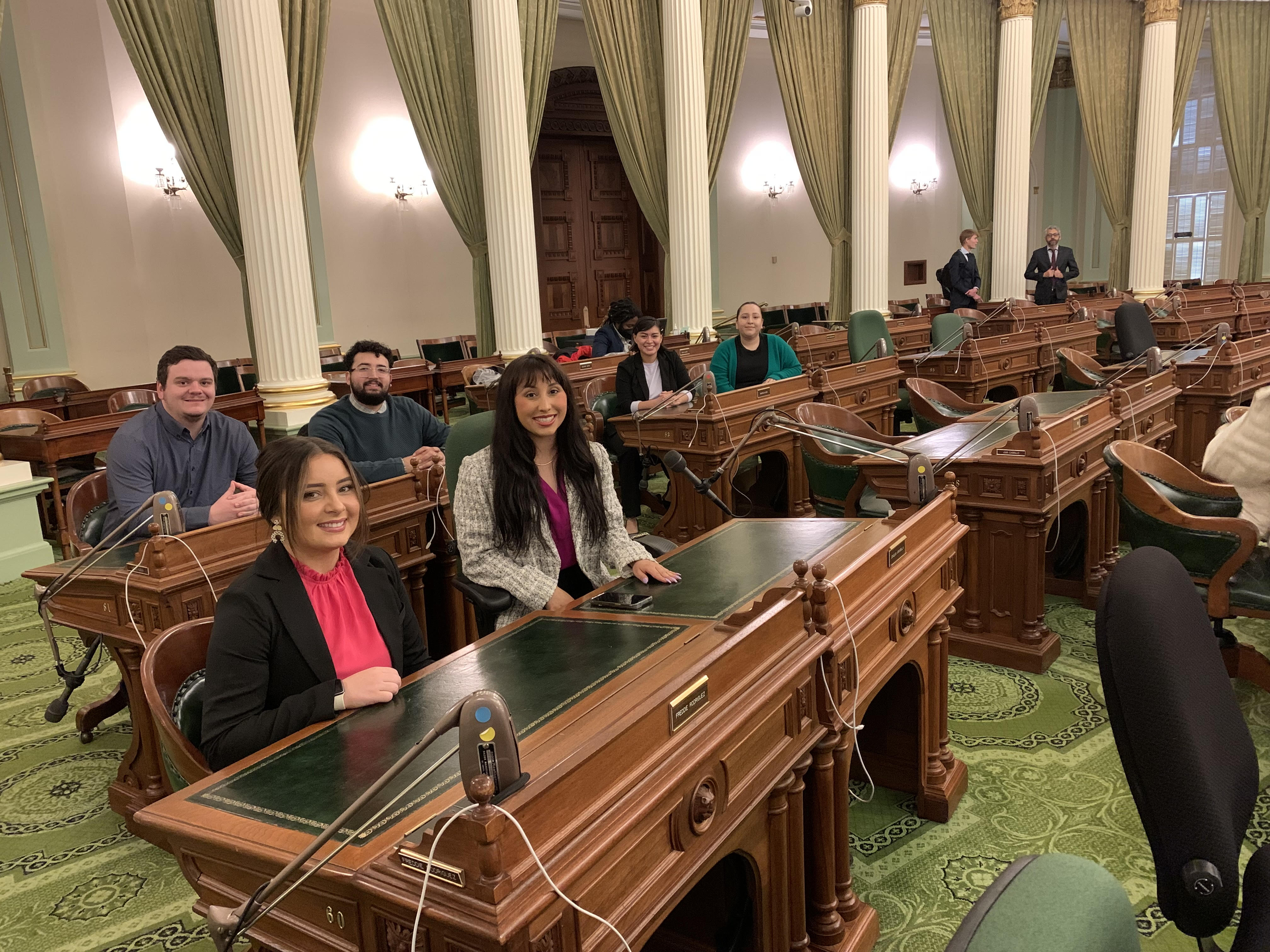 Students sitting in legislative seats in Sacramento