M.A. in International Relations
For students interested chiefly, though not exclusively, in careers involving global and international politics, we offer a Masters Degree in International Relations. The degree is interdisciplinary in order to better prepare students for work in international law and policy making, international business, agriculture, health services, education, the U.S. foreign service, and even pursuing a Ph.D. in political science. The interdisciplinary approach allows students to tailor their degree experience to the type of career they hope to achieve after graduation. Admission to the program is open to all graduates of a duly accredited college or university who meet the requirements for admission listed in the university catalogue.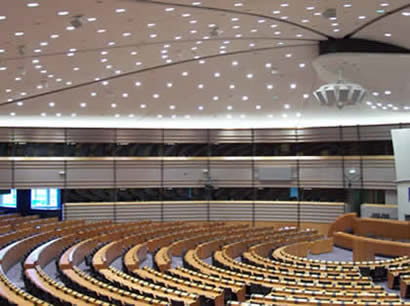 European Union Parliament Chamber
Program director and advisor: Dr. Melanie Ram, 559-278-5324.
Degree Requirements
All candidates for the Master of Arts in International Relations must complete the 15 units of graduate seminars specified as the core program, which consists of:
PLSI 200 - Seminar in Methods and Political Systems (International Relations Theory and International Political Economy)

PLSI 210 - International Relations and Political Theory (Democracy and Human Rights)

PLSI 220 - Seminar in Politics and Conflict

PLSI 240 - Seminar in Politics of Resources and Modernization (Economic Development)

PLSI 250 - Seminar in Politics and Policy (International Environmental Policy)
In addition to the five core seminars (15 units), students may select an additional fifteen (15) units of approved elective courses and take and pass a comprehensive examination. Alternatively, with their advisor's approval, they may select nine (9) units of elective courses and write a master's thesis (6 units).
Electives offered include the following:
PLSI 270 - Advanced Research and Writing in International Relations
PLSI 280T - Topics in International Relations
Prospective students click here for more information.
To see what our alumni are doing click here.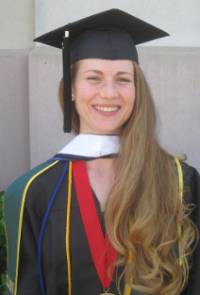 IR graduate student Megan Bailey was the dean's medalist in 2013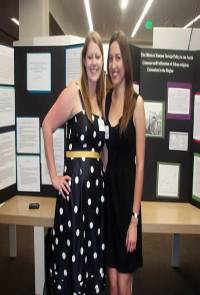 Students Nicole Purcell and Nataliia Kasianenko present their research at the Graduate Research Symposium, 2011.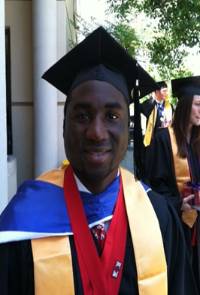 IR MA student Palingwinde Yves Ouedraogo named Student Affairs Graduate Dean's Medalist for 2011.
.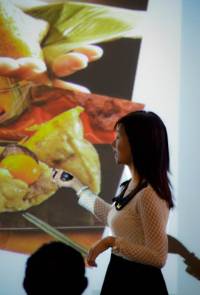 Ying-Hsuan Chou gives a presentation about Taiwan at International Coffee Hour.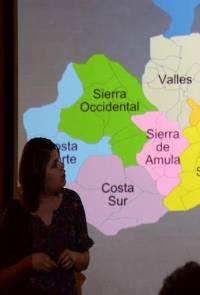 Adriana Sanchez presents on Mexico at the International Coffee Hour.
Campus Resources: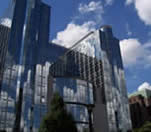 European Parliament Building