Dr. Kenneth Hansen
Professor
Ph.D. Texas Tech University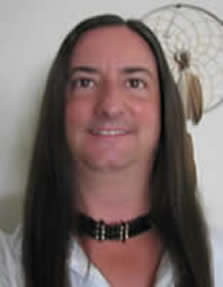 Office: McKee Fisk 218
Phone: 559-278-2260
E-mail: kennethh@csufresno.edu
Areas of expertise: Public administration; public policy; international relations; defense / security policy; American indian law and tribal self-governance.
Kenneth N. Hansen, Ph.D., teaches core Public Administration, Homeland Security, and American Indian Studies. He is the advisor for the First Nations student organization and the Pi Sigma Alpha political science honors society. Dr. Hansen was awarded the provost's Most Promising New Faculty Award for 2006-07. He is the author of The Greening of Pentagon Brownfields: Using Environmental Discourse to Redevelop Former Military Bases (2004) and co-editor of Enfranchising Indian Country: The Politics of Indian Gaming, a forthcoming volume on state-level politics of Indigenous reservation gambling. Dr. Hansen has over a dozen refereed publications in such journals as Administration & Society, American Review of Politics, American Review of Public Administration, Green Theory & Praxis, Politics & Policy, American Indian Culture and Research Journal, International Relations of the Asia-Pacific, and a forthcoming article on border security in Administrative Theory & Praxis. He is a former co-editor of Green Theory & Praxis and regularly reviews manuscripts from other journals.
He is currently the faculty advisor for the local chapter of Pi Sigma Alpha, a national political science student honor society.
Dr. Hansen came to Fresno State from the University of Arkansas, where he directed the undergraduate bachelor's of science in Public Administration (BSPA) program. He was also a part of the faculty's annual Native American Symposium and an advisor for the Native American Student Association (NASA). His doctorate is from Texas Tech University, and his M.A. and B.A. degrees are from California State University, Fullerton.
Dr. Hansen's CV.