Dr. Nataliia Kasianenko
Associate Professor
Ph.D. University of Nevada, Reno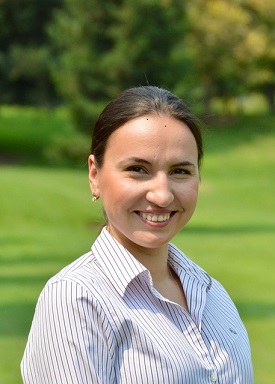 Office: McKee Fisk 244A
Phone: 559-278-1195
E-mail: natkas@csufresno.edu
Dr. Kasianenko's CV
Areas of expertise: Comparative politics; international relations; Russian and East European politics; nationalism and identity.
Dr. Kasianenko is an Assistant Professor in the Department of Political Science at California State University, Fresno. She received her Ph.D. in Political Science from the University of Nevada, Reno. Her research focuses on Comparative Politics and International Relations, with an emphasis on nationalism, identity politics, and human rights in the countries of Eastern Europe and the former Soviet Union.
Her research primarily revolves around top-down and bottom-up elements of nationalism. She explores how political elites may intentionally intensify nationalism to gain legitimacy or advance to power, while also focusing on how and why the notions of national identity change on the individual level. Dr. Kasianenko relies on mixed methodology, including process tracing, multiple case studies, historical analysis, content analysis, regression analysis, non-linear models, and panel data.